'Frecuencia 14'
Premiere 18th December 2019 at the Centro Párraga, Murcia.
Duration: 40 min.
Choreography: Carmela García.
Lighting: Carmela García.
Dancers: estudiantes del Grado de Danza UCAM.
Direction: Mariló Molina.
More information: information brochure
'Fragmentos'
Choreography: Tania Herrero
Street Format
Duration: 8 min.
Dancers: Emma Serra, Elena Carrión.
'Mutable'
Premiere on June 12nd, 2019, Teatro Circo de Murcia.
We start from the idea of connecting with each other, it's about connecting the versatility of movement in the dancers
''Mutable'' brings together a set of movements that highlight Spanish Dance, Flamenco and Contemporary Dance, looking for traditional elements common to music and movement, along with more avant-garde elements.
The body is ''one and only'' with infinite possibilities in a path towards a dance without limits.
Mutable is a project created for the UCAM Dance Company.
Choreography:: Carmen Coy, Jesus Perona.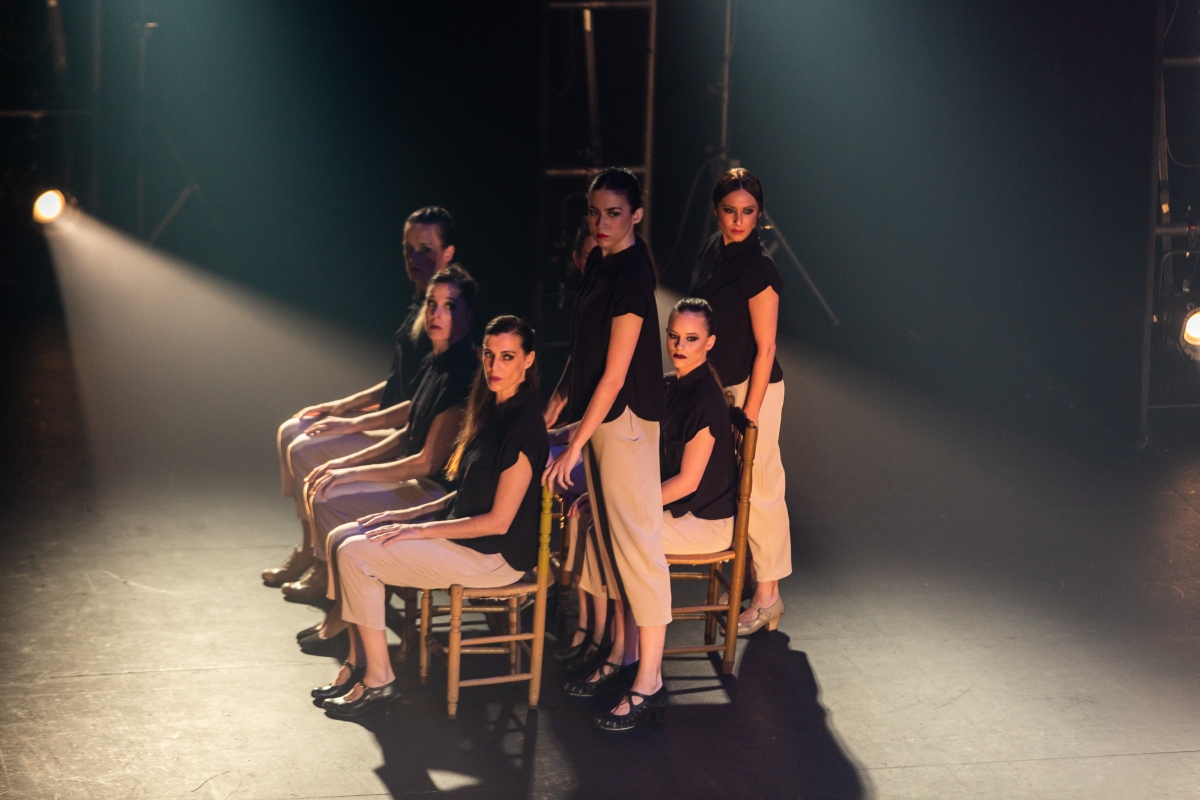 'Invierno'
Premiere February 15th, 2018, Teatro Circo de Murcia.
Synopsis: Invierno is those afternoons where without knowing why you needed to escape from dance classes. Winter is that day they told you that you were out and it hurt. Winter is a Sunday afternoon at your grandparents' house. Winter is a whole summer without any news from your parents and in someone else's house.
Project: This is a story of women forgotten by themselves. Women who were entertained waiting for something that never came, but still believe they are waiting for it. They keep the illusion of things that as winter progresses they forget, but they repeat in movement again and again, thus overcoming the daily routine, until they end up dejected in the intimate space they share, suspended by silence and a delicate soundtrack that envelops them.
Choreography: Mariló Molina.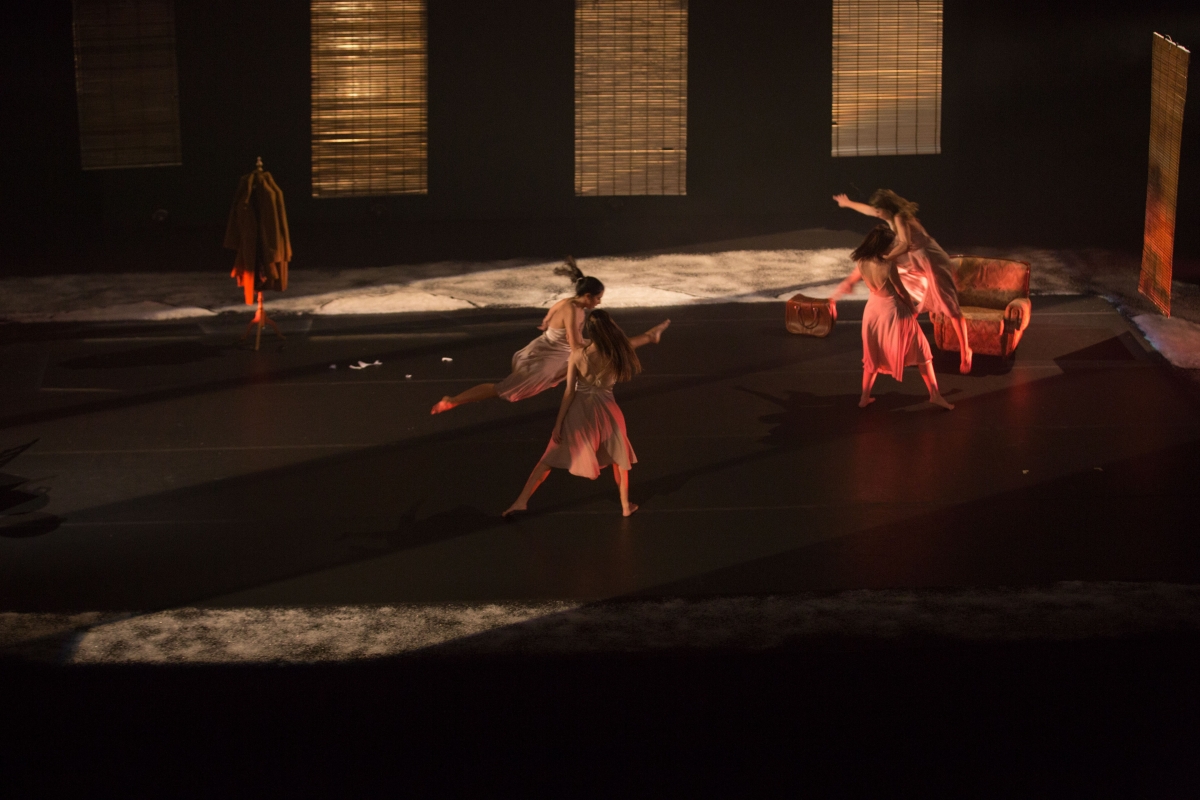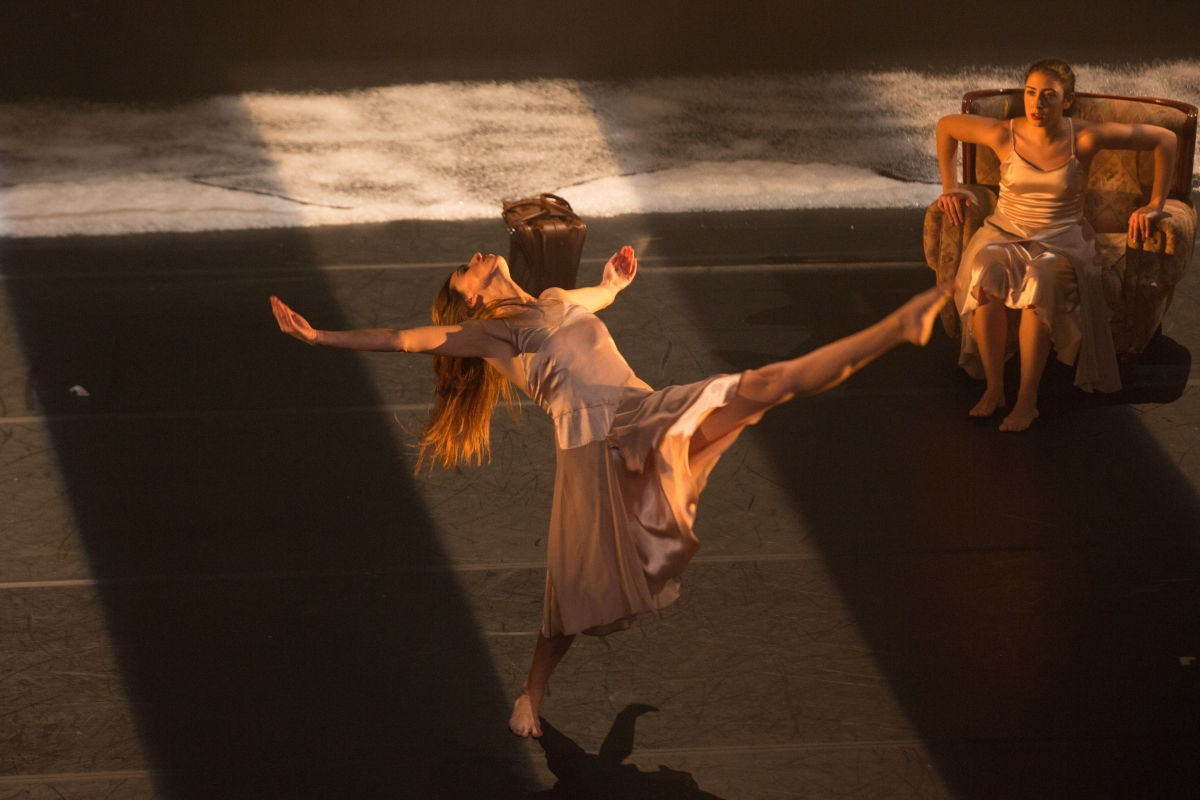 Large Format Works:
Joan and Exodus.

Strength and fragility:: A contemporary dance piece premiered on 22 January at the Teatro Circo in Murcia. Duration: 50 minutes.

Fragile: Contemporary dance piece, with the special collaboration of Vicente Ochoa. More information. More information.
Small Format Works:
Fragile: 15 minutes, dance piece.

Ensemble: 15 minutes, classical dance piece Information about the work: Neoclassical piece, created exclusively for the opening of Congresses, in which two steps are elegantly created and mimetic with the interior of the temple of the Monastery of The Hieronymites, with music Pergolesi, Stabat Mater. It is interpreted with subtlety and tries to receive the assistants with this artistic expression that mixes the dancers geometrically accompanied by an excellent opera.

Dominus: 5 minutes, acrobatic dance piece.

Mama dolores: 4 minutes, flamenco piece. Information about the piece: Some Tangos fused with contemporary dance transport us with subtlety to the flamenco world through lyrics loaded with love to the roots of the father and the mother.

Mare Nostrum:15 minutes, flamenco piece. And 15 minutes, classical piece. Information about the piece: In this flamenco show 5 fragments of Spanish dance were performed, in which tradition and modernity are combined. The choreographic pieces make a route that goes from a stylized flamenco, another one more fused with contemporary and to deep in the purest flamenco tradition. There were also some sevillanas accompanied by a typical Spanish dance instrument, the castanets. At the end of the performance the performers made some pieces of intense emotion with the most traditional and popular flamenco palos. The aim is to make the audience let themselves be carried away by this waste of art and enjoy it at the same time as preserving and spreading the art of flamenco.
Contemporary Dance Piece "JUANA": 40 minutes. Choreography: Carmen Werner. Intérpretes: Teresa Pacheco , Catalina Castro, Carmen Codina y Mariló Molina.

ÉXODOS is process.
Contemporary dance show. 6th and 7th October 2016. Duration: 60 min.
The UCAM dance company is premiering a new show at the Centro Párraga entitled Exodos. A metaphorical exodus that can be interpreted emotionally, as a search or as a social phenomenon. A choreography by Mariló Molina that opens up new fields of formal exploration in the field of dance.
We set out to distance ourselves from the place that raised us, we set out in search of our identity, we set out to deceive the death that pursues us from one place to another, we set out so that we will never again find ourselves, and so that in this way no one can find us. (Issa Majluf)
Choreography: Mariló Molina in collaboration with the dancers.

Dancers: Catalina Castro,Carmen Codina,Oriol Abellán, Javi Marcos, Katherine Valera, Ana Molina, Cristina Pellicer, Javier de la Cruz, Ignacio Jiménez.

Scenic space: Luisma Soriano.

Concept and Direction: Mariló Molina. Duration: 60 minutes
TICKETING
Unique price: 6€
Reservations at: 968 351 410.
Ticket office: From 19h on the day of the show.
(The reserved tickets that have not been withdrawn half an hour before the beginning will go on sale)