ECTS Credits
24 - 30 ECTS per Semester
TUITION FEES PER YEAR
3.695,00€ per 6 months 7,390€ per 1 year
Duration
6 month or 1 year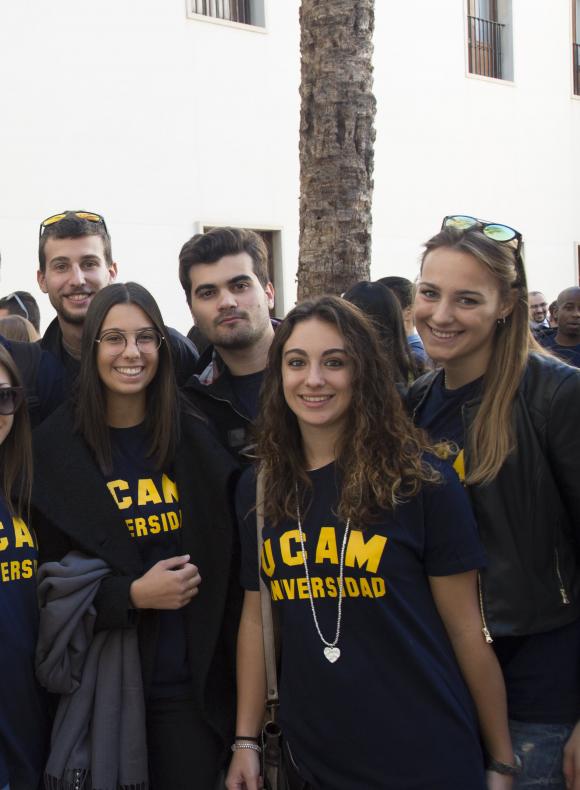 Presentation
The UCAM large experience in internationalization supports the Study Abroad program that we offer all year long. Our international exposure and the broad spectrum of international students we host every year provides UCAM a better understanding of their academic needs and demands. This program is aimed at both exchange students from partner institutions and students from other universities worldwide who are interested in enriching their academic and personal background by spending one semester or two at our University.
At UCAM, our priority in teaching is to provide personal attention to students and to empower them to develop their skills and abilities through unique program offerings. Our Study Abroad program offers a wide range of courses in fields such as Modern Languages, Business, Sport Sciences and Tourism Studies. All courses are entirely taught in English and students are encouraged to gain a true cultural experience in Murcia and Spain by attending Spanish Language courses, also offered at UCAM.
A four-year degree load at UCAM consists of 240 academic credits, while most modules at the Study Abroad program account for 3-6 credits. Our Program offers students the ability to gain valuable credits (24-30 credits per semester), international experience and a unique cultural understanding; all which prove to be advantageous in today's globalized labour market.
International students at the Study Abroad program will be part of the UCAM community and will share Campus facilities with our undergraduate and postgraduate students. In addition, all students participating in the program –locals and internationals- will complete the same assignments, projects and assessments. We consider this will be a unique opportunity for international students to gain professional and personal enrichment. Students enrolled in this program receive support from the UCAM when registering. We pride ourselves on the care we take in advising students about the courses that meet their needs and correspond their current level of achievement.
Dr. Pablo Blesa Aledo, ViceRector of Communications and International Relations​
Additional information
Requirements: Undergraduate students or recently graduated
Calendar: September to January & February to June
Deadline to apply: Please contact our International Team
Language requirements: Students must be fluent in English
For further information contact:
International Team (Spain)
Spain Student Housing
UCAM has created Spain Student Housing available to all international students, as well as members of the educational community, to facilitate their search for housing.