Region of Murcia
UCAM has two university campuses, located in Guadalupe (Murcia) and Los Dolores (Cartagena), both belonging to the Region of Murcia, a perfect place to live, where you can enjoy the beach, mountains, a great gastronomic culture and lots of life...
Services
The university has a multitude of services and departments aimed at improving and helping both students and teaching and research staff.
The University of Sport
With more than four teams of its own, thousands of sportsmen and women, more than 70 of them Olympic, a multitude of disciplines and personalities such as Vicente del Bosque, Saúl Craviotto or Mireia Belmonte, UCAM has become, without a doubt, the University of Sport.
UCAM Group
Our vocation to serve society has led to the university being complemented by companies in different areas, such as culture, language learning or the provision of sports and health facilities.
Housing
One of the biggest difficulties for students entering UCAM is finding a rented flat. For this reason, a service has been created exclusively dedicated to locating accommodation, offering information and options, legal advice, translation, etc..
Facilities and Equipment
UCAM puts at your disposal the most advanced facilities and the latest generation technological tools that will help you train as a professional.
Rankings
UCAM is committed to the highest quality in its training, with a methodology based on personalized teaching, small groups and the figure of the personal tutor, who will guide you throughout your university stage.
This continuous commitment to quality makes us present in prestigious rankings, such as Times Higher Education or U-Multirank, as well as to remain in constant evolution at the level of research and scientific studies.
More information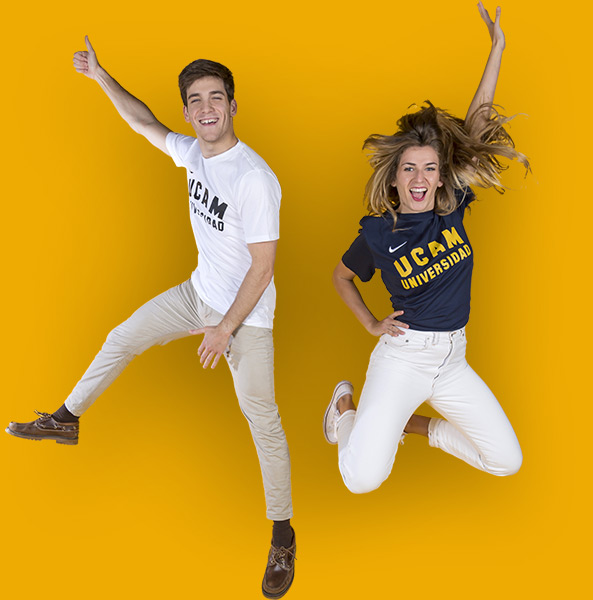 Student's portal
All the resources, services and tools you may need at your fingertips