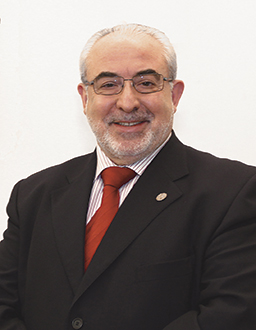 D. José Luis Mendoza Pérez.
UCAM´s Founder
Strategically located in Murcia, Spain, with a Campus of more than 16,000 students and around 1,000 professors, we are expanding worldwide to make one of our main objectives a reality: to promote a high-quality university education, with a representative presence in all continents. UCAM has a friendly and international environment in a wonderful Mediterranean framework.
The international vocation of Universidad Católica leads us to collaborate with universities from all corners of the planet, at every educational level: research, students and professors exchange and create international undergraduate and master´s programs in all specialities.
At UCAM, you will experience the dynamism and enthusiasm of the university community, top teaching technical equipment, the lovely surroundings of Jerónimos Monastery, or the sports culture with twenty-one elite teams competing at the top level.
The Catholic and universal ethos of the Campus are great opportunities to find and understand the figures of Christ.