UCAM heats up FITUR to boost tourism in the region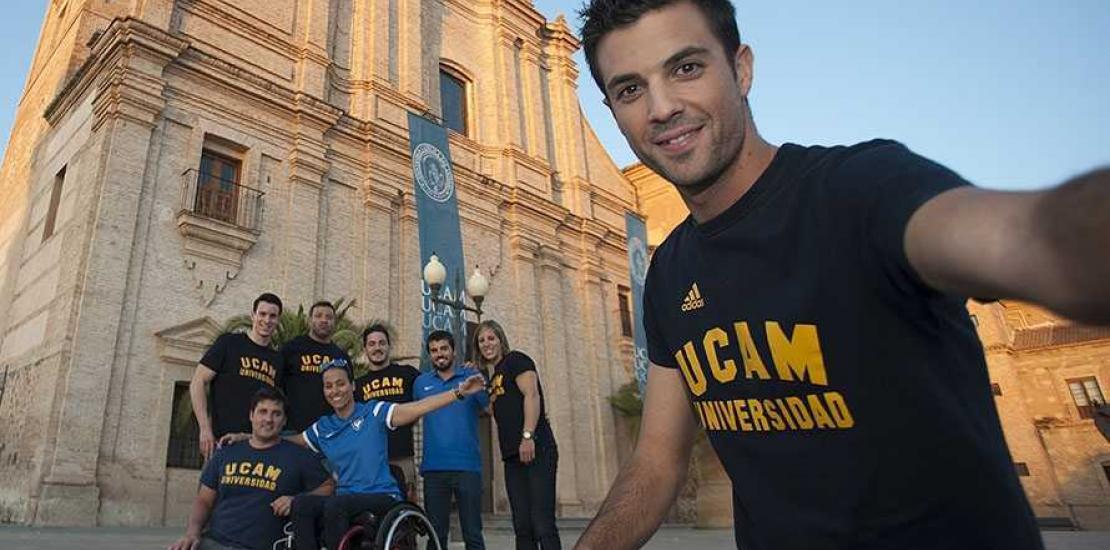 Wed, 20/01/2016 - 11:01
UCAM will be joining the upcoming International Tourism Fair (FITUR) in Madrid that aims to promote tourism in the Region of Murcia with its strong commitment to sport and gastronomy. For the opening day, UCAM Olympians Miguel Angel Lopez, Ruth Beitia, Brigitte Yagüe, Joel Gonzalez, Thais Henriquez and David Cal will be present in UCAM booth to show how through sport, the Catholic University plays a key part of promoting tourism in the region.
Hotel occupancy increases
Due to the championships organized by UCAM, the event alone produced more than 3,500 overnight stays in hotels in the region, a figure that reaches 10,000 if we add visitors and students from other regions or countries that visited UCAM during this event and other collaborations with the university.
Gastronomy at its best
Gastronomy also plays an important role and is one of the key strengths of the university. For the 2nd day, UCAM will have the members of the Advisory Board of the Degree in Gastronomy namely the master chocolatier Tino Helguera, and Chef Pablo González-Conejero, owner of Restaurant La Cabana Finca Buenavista, which has a Michelin star and 3 Repsol Suns to grace the event. The said guests accompanied by Pablo Gómez, chef and professor with the help of the five students from the degree of Gastronomy will conduct conference and free workshop to the visitors as well of exhibition of their exemplary works.
Students from both degrees in tourism and international students from the Masters in Innovation and Tourism Marketing English (Innovation and Tourism Marketing) will also be in the event to observe and to network for them to broaden their knowledge about the international tourism industry in general.
About
The International Tourism Fair IFEMA is one of the largest in the world and hosts thousands of tourism professionals each year.