The Catholic University will implement Medicine in Cartagena next academic year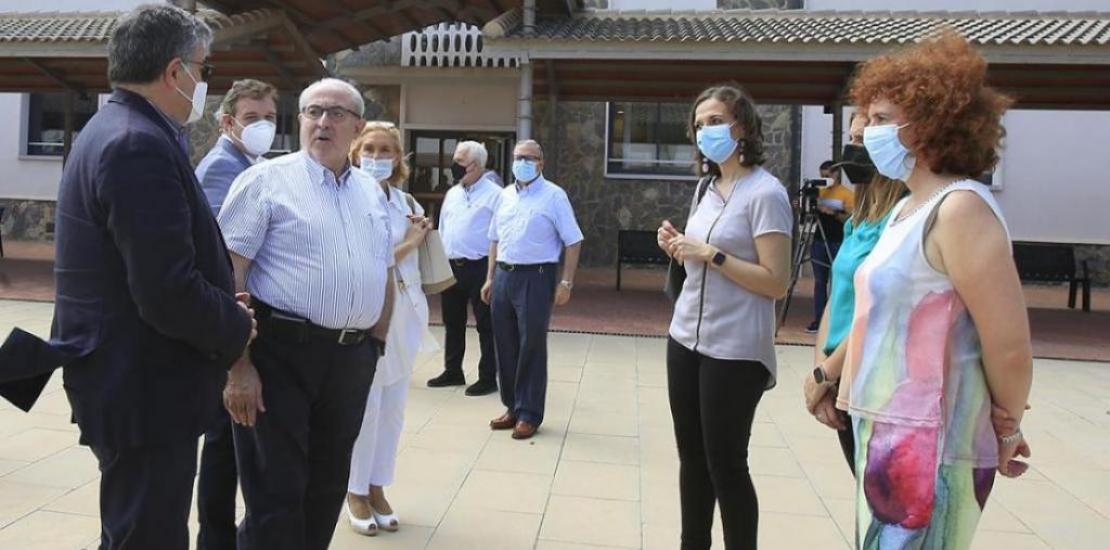 Library picture of the visit of the president of UCAM and University authorities to the Medicine and Health Sciences building at the Cartagena Campus, on last 17 June, the day on which it received approval from ANECA to offer the Bachelor's Degree course
Mon, 19/07/2021 - 09:38
UCAM Universidad Católica San Antonio de Murcia, which has been teaching the Bachelor's Degree in Medicine at its Murcia Campus, received last June from ANECA (National Quality Assessment and Accreditation Agency of Spain), which depends on the Ministry of Universities, the approval of the modification of this degree in order to expand it, also implementing it in its Cartagena Campus, of which it has informed today the Inter-University Council, so that classes will begin next academic year in the port town.
At the end of the Council meeting, Josefina García, chancellor of UCAM, stressed that this historic event "will turn Cartagena into a university city open to the world, as it will attract many local, national and international students". Manuel Carlos Ruiz, vice-chancellor for Quality and Academic Organisation, remarked that "it is a milestone, after several years of work and investment by the institution, which reinforces the UCAM's position, already reflected in the rankings, as the tenth university in Spain and the first in the region with the greatest specialisation in health sciences".
The Murcia experience
The UCAM Bachelor's Degree in Medicine has a nine-year history at its Murcia Campus, offering excellent training, which has been demonstrated by the renewal of its accreditation by ANECA in May 2020. As a result, 95% of its students have passed the MIR exams this year, a similar rate to that of past editions, which allows the majority to select the speciality they want. The graduates of the first and second graduating class of UCAM Universidad Católica de Murcia, once they have passed the MIR exams, are doing their specialisation in reference hospitals such as Hospital Gregorio Marañón, Hospital Clínico, Hospital La Paz, and Hospital Ramón y Cajal in Madrid; and Hospital General Universitario Santa Lucía, Hospital Universitario Virgen de la Arrixaca, Hospital General Universitario Morales Meseguer, and Hospital General Universitario Reina Sofía, in the Region of Murcia, as well as in other areas of Spain.
Medicine and Health Building
UCAM has prepared a three-storey building at its Cartagena Campus that will host the Faculty of Medicine and Health Sciences for the next academic year 2021/2022. It has simulation rooms and laboratories specialising in microbiology, biology, biochemistry, physiology, embryology, genetics and digital table, and will host dissection practice rooms, bone stock room, skills room, filming and corpse preparation room, first-aid service, tutoring rooms and dressing rooms. 
A highly specialised campus in health and sport
The services for health teaching have recently been extended at the Cartagena Campus, which has specialised in health and sports sciences, offering several degrees such as Nursing, Physiotherapy, Physical Activity and Sports Sciences, Dentistry in English, as well as Higher Vocational Training courses in Physical Conditioning and Social and Sports Animation, among others, and from now on also the Bachelor's Degree in Medicine.