UCAM hosts the 'Half Triathlon Solidario' for the project 'La Lucha de Abril'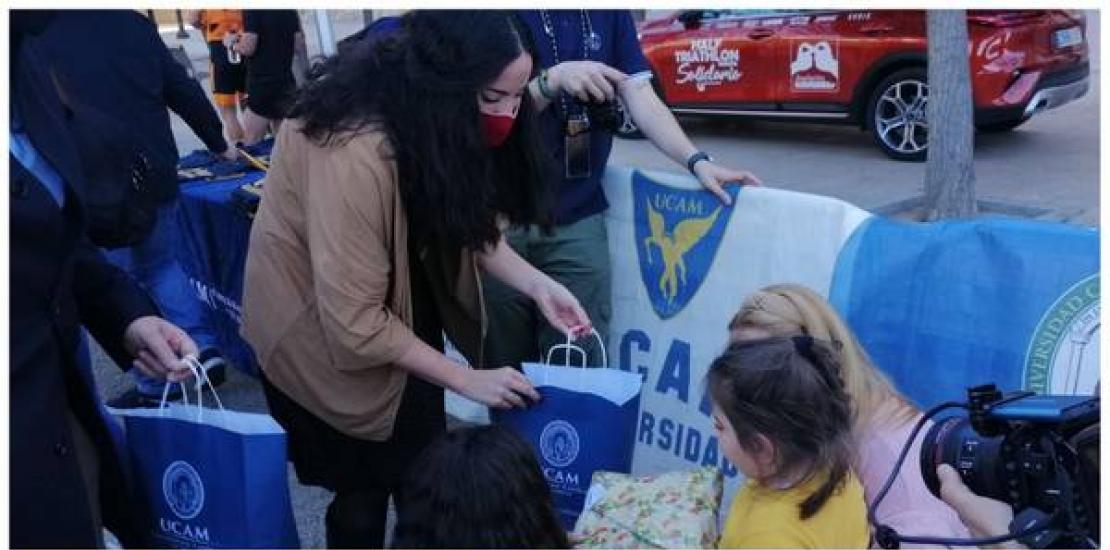 Abril
Tue, 22/12/2020 - 15:52
The aim of the race was to give visibility to SPG52, the degenerative disease that affect Abril, a four-year-old girl
Last Sunday, 13 December, UCAM Universidad Católica de Murcia was one of the seats of the 'Half Triathlon Solidario' promoted by Fundación Ochotumbao of Dani Rovira, Clara Lago and Daniel Solano, in collaboration with Ramón Arroyo and Clickche Comunicaciones. The race was carried out to support the project called 'La Lucha de Abril', whose aim is to give visibility and collect funds to research for a cure for Spastic Paraparesis 52 (SPG52), a degenerative neuromuscular disease considered as ultra rare that affects Abril, a four-year-old girl. The disease only affects 30 persons in the entire world and she is the only one in Spain.
The sport event was carried out privately due to the circumstances caused by COVID-19 and it was led by Ramón Arroyo, a solidarity athlete who suffers from multiple sclerosis and who inspired the movie 100 metros. Among the participants there was also Jesús Merino, Abril's father.
The race started with 1.9 km of pool swimming in Yecla. From there, the participants rode 90 km by bike headed to the Los Jerónimos Campus of UCAM, which was used as the starting point for a circular running race of 21 km around the city of Murcia. The University set up two refreshment stations for the runners on the bank of the Segura river and it prepared the finishing line, also hosting the end of the event.
María Mendoza, member of Fundación Universitaria San Antonio, Pablo Rosique, Director-general of Sports of UCAM and David Cal, Spain's top Olympic medallist, awarded the participants with the finisher medals and gave them university t-shirts both for the runners and for all their relatives who attended the event and the members of the event organisation. At the conclusion, María Mendoza personally gave a special sweatshirt of the institution to Abril.