UCAM Esports, League of Legends Super League Champion
The success is twofold since, in addition to the professional team, the university team has also qualified to play in Europe.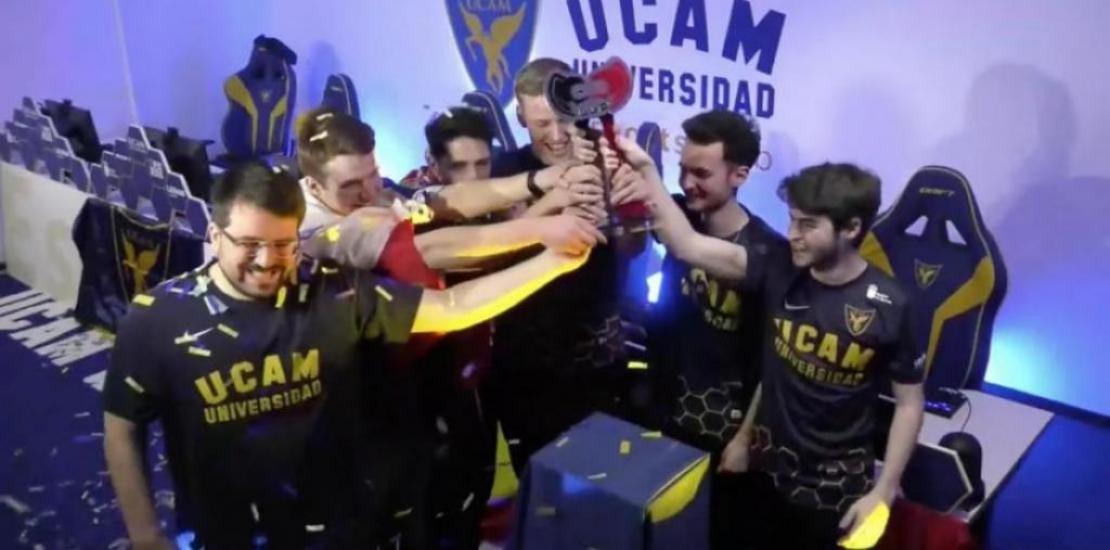 UCAM Esports, champions of the League of Legends Super League
Fri, 09/04/2021 - 11:42
UCAM Esports, the professional e-sports team of the Catholic University of Murcia, has made history by winning its first official title in the League of Legends Super League, the first Spanish esports division. In a final, which had a clear blue and gold color, the university team defeated Cream Real Betis with a 3-0 score.
This is the first time that a team from the Region of Murcia has won an official title in the Professional Video Game League. This triumph adds to the great success of having qualified to play the 'European Masters', in what will be the first foray of this club in European competitions.
The team is captained by the Murcian 'Ad Carry' Rafael 'Rafitta' Ayllón, who achieved the feat of performing a 'Pentakill' (five consecutive kills) during the final. He is accompanied by Gonçalo 'Crusher' Brandão (coach), David 'Saba' Sabater (Manager), Joao Miguel 'Baca' Novais Bigas (Mid), Pedro 'Plasma' Simoes Ribeiro (Support), Maik 'Hades' Jonker and Jakub 'Dreedy' Viceník.
Also the university division
The success of UCAM's e-sports division is twofold, because its subsidiary team, which competes in university competitions, will also play in Europe, after winning the national qualifying tournament. 'UCAM Archangels' will represent Spain in the European Series of Amazon University Esports, the continental inter-university e-sports league, thus completing a spectacular start to 2021 for UCAM's esports project.