UCAM Esports defeats the German team and becomes the leader of the C Group
'Mousesports' (Germany) is one of the favourites of this phase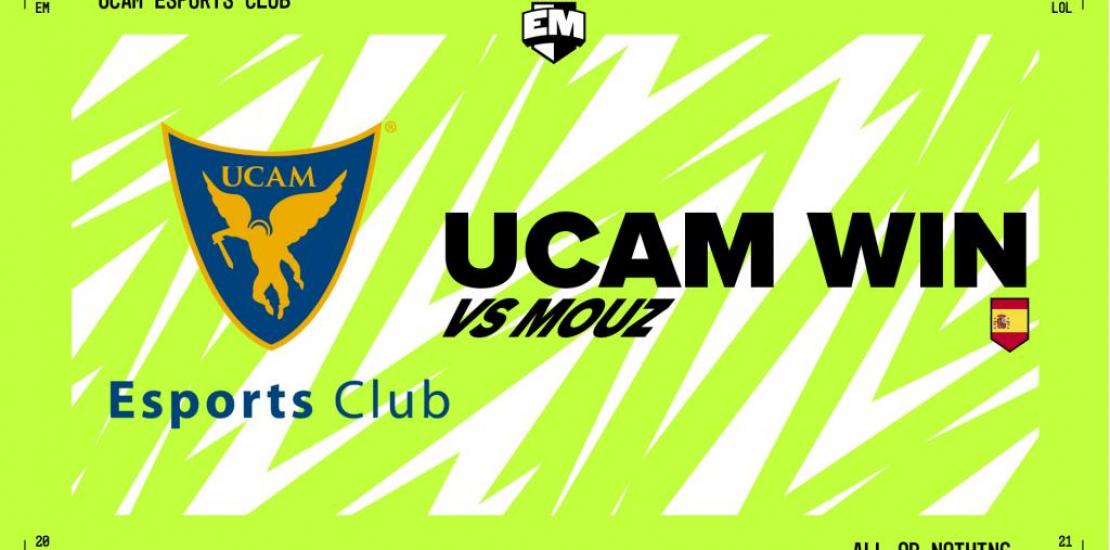 UCAM remain undefeated in week 1
Mon, 19/04/2021 - 12:35
The phase of the European Master groups, where UCAM Esports Club - which represents Spain - has been included in Group C together with 'Illuminar Gaming' (Poland), 'Macko Esports' (Italy) and 'Mousesports' (Germany), continues.
The players have been preparing this competition since -after this week's results-, the university players may preserve their leading position in the scoreboard of their group. The German team 'Mousesports' is one of the favourites of this phase.
The character selection was not ideal for UCAM and the beginning of the game became increasingly complicated, but the players stood out for their ability when it comes to achieving many of the objectives of the game. It must be noted a key moment in which UCAM ambushed the German team and won one of the most hard-fought battles between teams of the European Masters.
'Dreedy' played a key role in this game by making important and risky decisions that placed the game in the hands of UCAM Esports. After two moments of tension in which the victory could have been of any of the two teams, the university players demonstrated that they had studied hard and, after defeating the 'Mousesports' team completely, they advanced towards the enemy line and won the game.
Gonçalo 'Crusher' Brandão, trainer of UCAM Esports Club, has declared that this victory is extremely important for the team, "and that it helps us to think about the following phase of the competition". Furthermore, he has added that "today, we have made good decisions and we have achieved some outstanding results".