UCAM is being recommended by the People's Republic of China
The Ministry of Education of China has included Catholic University Saint Anthony of Murcia (UCAM) in the recommendation list of universities for study abroad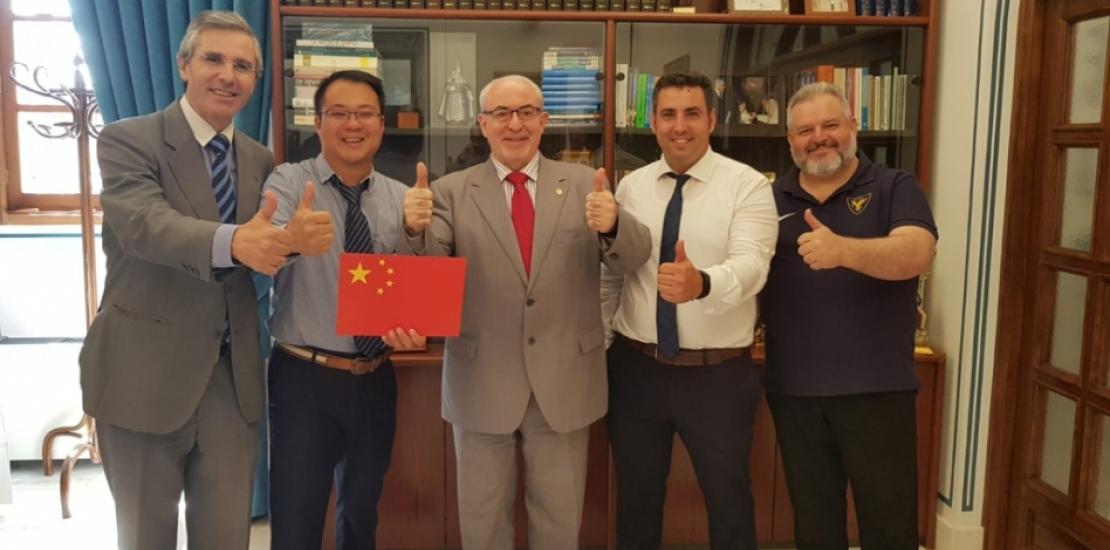 The UCAM president with the international representives group of UCAM University
Tue, 25/06/2019 - 10:18
The Catholic University Saint Anthony of Murcia (UCAM) has been included in the list of universities recommended by the Ministry of Education of the People's Republic of China, which will allow UCAM to expand collaborations and forge closer ties with institutions between China and Spain in terms of educational projects and mobility of students.
This official selection of foreign higher education institutions is an essential guide to help Chinese students for study abroad and promote international cooperation and educational exchanges. The Catholic University of Saint Anthony of Murcia is one of the 14 private universities in Spain recognised in this selection, along with universities such as University of Navarra and IE University. There is a total of 34 private universities in Spain.
For the inclusion in the list to become a reality, the UCAM had the support of the Chinese Embassy in Spain and the Education Attaché of Spain in China.
In this way, the work of the UCAM in China, a country with which it has been working for years, will be further strengthened. The Catholic University of Saint Anthony of Murcia has two marketing offices in China, its functions including receive delegations from local universities and participation in various educational missions and several professors have been sent to teach Spanish and to share Spanish culture in China. In the coming academic year which is about to start, we are expecting about fifty students from China, a figure that has been growing annually and has led to localised activities in Murcia, Spain, such as the celebration of the Chinese New Year or the participation of Chinese players in the UCAM Murcia CF.
For further information: http://international.ucam.edu/