UCAM athlete Mohamed Katir wins historic bronze at the World Championships
The athlete from Mula becomes the first Spaniard since 1999 to reach the 1,500 m podium in a World Championship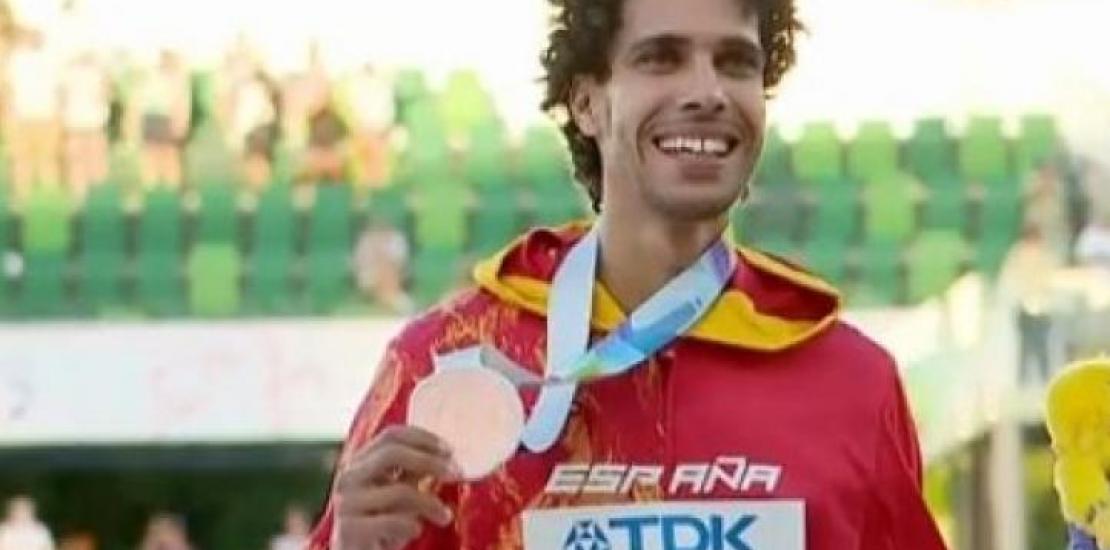 Mohamed Katir, bronze medal in the 1,500 m race at the World Championships in Oregon (USA)
Mon, 01/08/2022 - 11:04
20th July 2022 is written in golden letters in the history of Spanish athletics thanks to the incredible bronze medal won by Mohamed Katir in the 1,500 m race at the World Championships in Oregon (USA). He becomes the fourth Spaniard, after José Luis González, Fermín Cacho and Reyes Estévez, to reach the podium in one of the most demanding and competitive events of the World Championships.
The race was tough from the start, as Kenya's Cheruiyot set a strong pace to eliminate rivals and create a group of favourites. The change came with 800 metres to go, when Norway's Ingrebigtsen overtook the Kenyan and tried to break the race by going for the golden medal. Katir and Mario García held their own and remained in the group of medal contenders. Just 200 metres from the finish line, Britain's Whigtman, who had always been among the front runners, launched an uncontested attack to win the world title. Behind them, Katir overtook the Kenyans, winning the third place and setting a great time (3:29.90) which opens the door to the history of Spanish athletics for him.
This medal is added to the bronze medal won by Asier Martínez, also a UCAM athlete in the 110 m hurdles race.
UCAM - CIARD: Science at the service of champions
One of the links Katir has with the Universidad Católica de Murcia is the UCAM Centre for Research and High Performance in Sport. At key moments of the season, the athlete periodically visits its facilities, together with his coach Gabi Lorente, to undergo different tests to check his physical condition and fine-tune his training plan. Other UCAM athletes who are at the World Championships, such as Mariano García and the racewalker Miguel Ángel López, also start their training at the CIARD facilities.
The CIARD team, led by Dr. Pedro Emilio Alcaraz, highlights the work of Cristian Marín, head of physiological assessments, and Javier Martínez, head of nutritional monitoring and periodic evaluations of body composition and basal metabolic rate.