UCAM 'Archangels' will represent Spain in the University League of Legends European Championship
UCAM Universidad Católica San Antonio de Murcia, as champion, and the Polytechnic University of Valencia will be the only two Spanish universities in the continental competition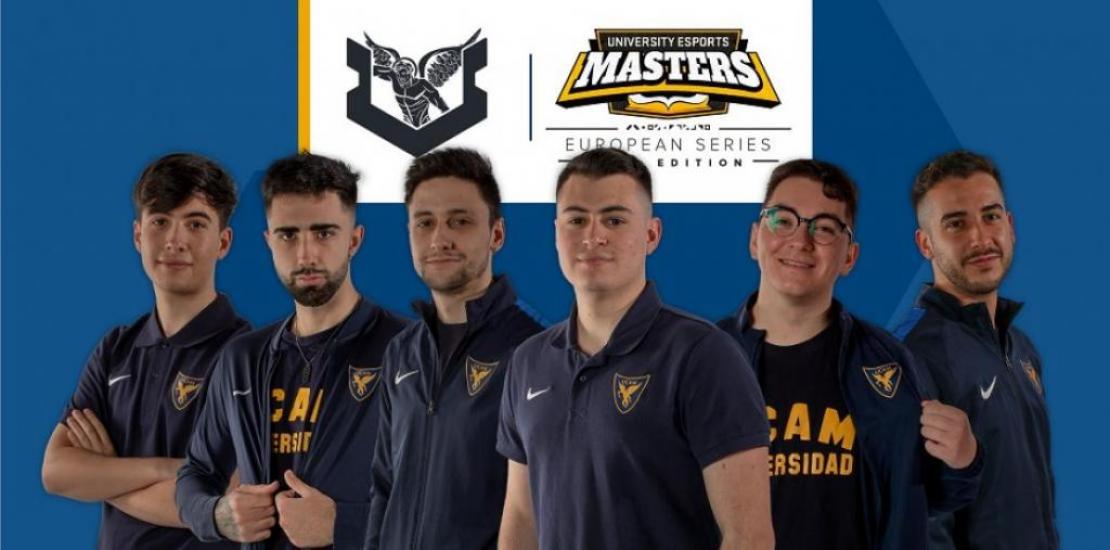 UCAM Roster "Archangels"
Thu, 25/02/2021 - 17:36
The UCAM 'Archangels' team has won the final of the qualifying round to represent Spain in the University League of Legends European Championship, organised by Amazon University Esports, the inter-university e-sports league, which this year celebrates its sixth edition. The Murcian team played in the decisive round against Stingrays UPV (Polytechnic University of Valencia) and Stallions UB (University of Barcelona), and won both matches by 2-0, thus qualifying for the European competition. UPV won the second passport at stake. 
Samuel Mendoza, director general of UCAM Esports Club, expressed his satisfaction with the performance of the university team: "This victory is a source of pride for the University and a way to promote the talent of the promising young e-sports players". Jordi 'FiiVe' Casado, coach of the UCAM 'Archangels', assures that they are very happy with the level shown in this competition: "It's the result of a month's work and it is clear that the guys really worked hard. Now we focus on the European Championship and I think we are going to measure up and leave Spain in a good position".
For his part, Rubén 'Darkthas' Alburquerque, manager of the team, highlights the support they have had from the University to achieve this: "It is essential to have had this infrastructure and the work of all the sports training staff, who have helped the players to fulfil their full potential.
It should be noted that all the members of the team hold a scholarship at UCAM, so that they can combine their studies with the competition, a distinguishing factor that makes UCAM a benchmark institution at a competitive level in e-sports. In addition, the players have been able to use the CIFeS (Esports Research and Training Centre) facilities to train and reach the competition in the best possible condition.
UCAM 'ARCHANGELS' TECHNICAL SHEET
Players
Rubén 'Darkthas' Alburquerque – Manager – Bachelor's Degree in Physical Activities and Sports Sciences (CAFD)
Jordi 'FiiVe' Casado – Coach – Bachelor's Degree in Law
Jose Manuel 'Suren' Pardo – Toplaner – Bachelor's Degree in Business Administration and Management (ADE)
Pau 'PochiPoom' Prada – Jungla – Bachelor's Degree in Psychology
José 'GodPickle' Iñiguez – Midlaner – Bachelor's Degree in Physical Activities and Sports Sciences (CAFD)
David 'Venom' Martinez – ADC – Bachelor's Degree in Psychology
David 'Kyer' Gamero – Support – Bachelor's Degree in Business Administration and Management (ADE)
Alejandro 'AlexYPander' Clemente – Reserve – Bachelor's Degree in Nursing
Coaching staff
Psychologist – Eduardo Caballero
Physical trainer – Manuel Sanz