Sandra Sánchez wins the triple crown in Tokyo
The European and world champion, who is a UCAM athlete, wins the Olympic Gold at the only karate event of the Games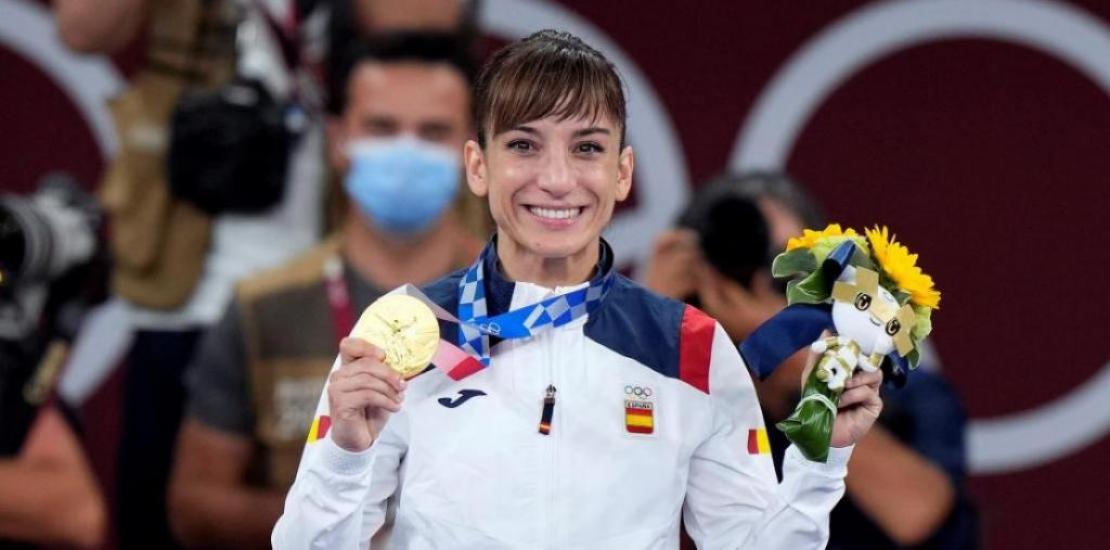 Sandra Sánchez, Olympic karate champion in Tokyo 2020 (COE)
Mon, 09/08/2021 - 07:55
It was now or never. Karate is making its debut as an Olympic sport at the Tokyo Games and will not be at the 2024 Paris games. Therefore Sandra Sánchez, who is a UCAM athlete, was facing her first and last chance to win an Olympic medal. The best karateka in history, according to the International Federation, could not fail. And she didn't. She passed all the elimination rounds like a whirlwind until she reached the final; almost perfect in each of her katas. 
The final against Japan's Kiyou Shimizu was even more difficult as the Japanese had the home advantage and was in great form. The fact that both karateka chose the same kata which favoured the Spanish athlete, as her greater speed, precision and forcefulness in her movements could be clearly seen. Even so, the score was very close: 28.06 for Sandra and 27.88 for Shimizu. These elevated and very close scores reflect the high level and equality of a final that ended with Sandra Sánchez taking the gold medal and the Spanish anthem being played in the Nippon Budokan. 
Part of Sandra's success must be attributed to her coach Jesús del Moral, who is also a UCAM trainer as well as the coach of Damián Quintero, a karateka from the Catholic University of Murcia who will compete for the medals tomorrow in the men's individual kata.