An opportunity for UCAM students to join Beko Basketball Bundesliga
UCAM opens the door to its students to join "Eisbären Bremerhaven" of BEKO Basketball Bundesliga<br /> <br /> &nbsp;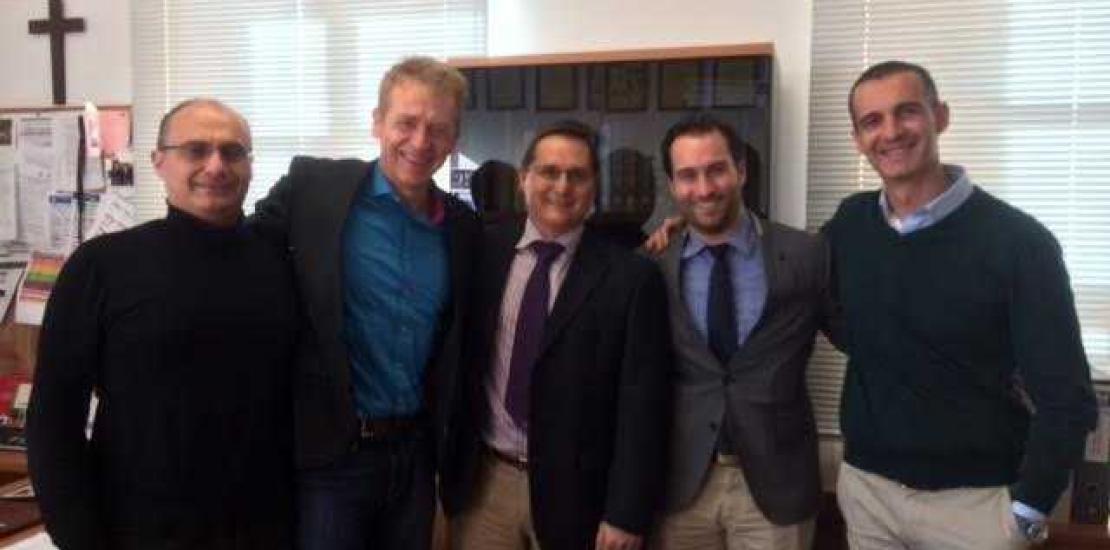 UCAM Faculty of Sport discusses about DECA project
Thu, 21/04/2016 - 10:49
The Catholic University of Murcia is working on an international research project with DECA, in cooperation with the German state of Bremen to encourage mobility among European athletes who are interested in the sport of basketball. The program provides athletes the opportunity to continue their education and train in a professional environment.
During this three-year program, students will stay in Germany and join one of the first division teams of the country. Participants will be exposed to new rules and working methods that will help them to cultivate their educational experience.
This partnership creates a unique path for college students to start a  career with a prestigious German first division basketball club, as this program will develop students into the next generation of leaders.
The DECA European project is supported by various international organizations including the Basket Granollers Club Barcelona (Spain), MSV Basket / ADS Margherita Sport and Vita (Italy), European Institute for Local Development (EILD) (Greece), Basketball School KEIZARS (Latvia), Bildung Arbeit eV (Germany) and Gesundheitszentrum Harlekin (Germany). These organizations will continue to carry out the project started in January 2016 and continue until the end of  2018.