Online UCAM Open Days
This Wednesday (5:00 pm), it will be held the first session with the degrees of the Faculty of Legal and Business Sciences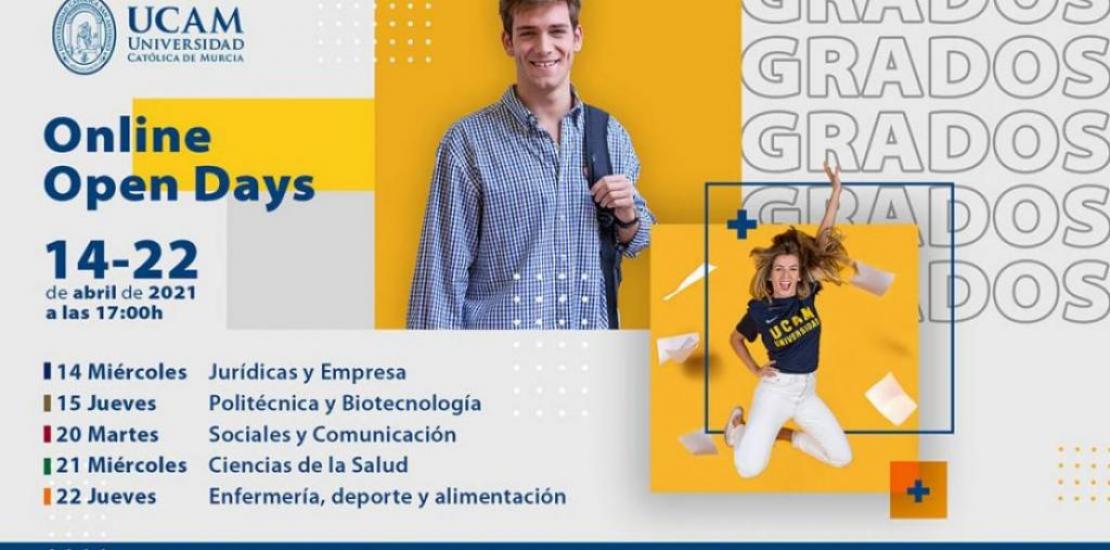 UCAM Open Days, from April 14 to 22, at 5:00 p.m.
Wed, 14/04/2021 - 17:35
With the aim of publicising its degrees and methodology, UCAM Universidad Católica San Antonio de Murcia has organised its Open Days in online format so that all of those who are interested can obtain information and raise their questions during the different sessions. On each of the scheduled dates, the degrees will be presented by field of knowledge, to allow the students to connect only on the day they are interested in. 
The Open Days start today at 5:00 pm with the Faculty of Legal and Business Sciences; during the session, the Bachelor's Degrees in Business Administration and Management (ADE), Criminology, Law, Marketing and Commercial Management, Labour Relations and Human Resources and Tourism will be discussed. The other sessions will be the following: 
Thursday 15: Polytechnic School and Bachelor's Degree in Biotechnology

Tuesday 20: Faculty of Social Sciences and Communication

Wednesday 21: Health Sciences

Thursday 22: Faculty of Nursing, Faculty of Sports and Nutrition Campus