Mireia Belmonte and Saúl Craviotto, dream fulfilled
The two athletes of UCAM bear the Spanish flag at the opening ceremony of the Olympic Games of Tokyo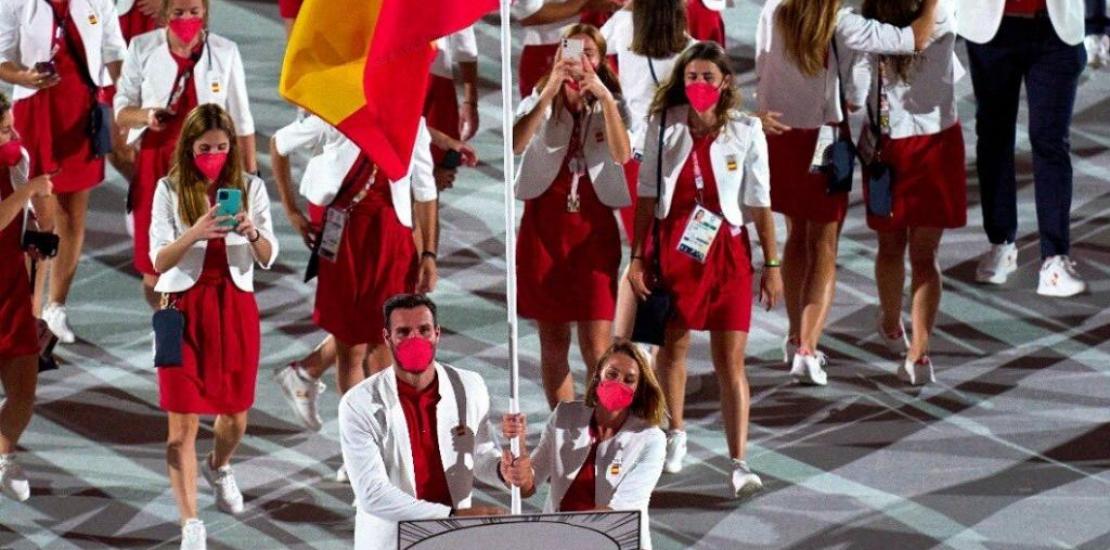 The two athletes of UCAM bear the Spanish flag at the opening ceremony of the Olympic Games of Tokyo
Tue, 27/07/2021 - 14:55
Mireia Belmonte and Saúl Craviotto finally fulfilled their dream of bearing the flag for the Spanish team at the opening ceremony of the Olympic Games. Both the UCAM athletes and winners of four Olympic medals entered the Olympic Stadium of Tokyo leading the Spanish delegation and bearing the national flag. Throughout the last week, they have been giving many interviews and, on various occasions, they have shown their excitement for this moment and their happy faces exposed that the moment was being precisely as they had imagined it. 
For the first time in history, the International Olympic Committee gave the possibility to all countries to have two flagbearers, so that a man and a woman could share this unique moment in history. On this occasion, the decision was clear for Spanish Olympism because Mireia Belmonte and Sául Craviotto are the athletes with the best Olympic record in the Spanish team and neither of them had had this honour until now. 
Starting from now the competition becomes the main protagonist and the athletes of UCAM Universidad Católica San Antonio de Murcia, who belong to the Spanish team, will start to participate in the competitions to obtain the Olympic glory. Of the 79 UCAM representatives, 61 athletes from the Catholic University will take part in the Games.