"It is a historic achievement that there are so many UCAM athletes in Tokyo"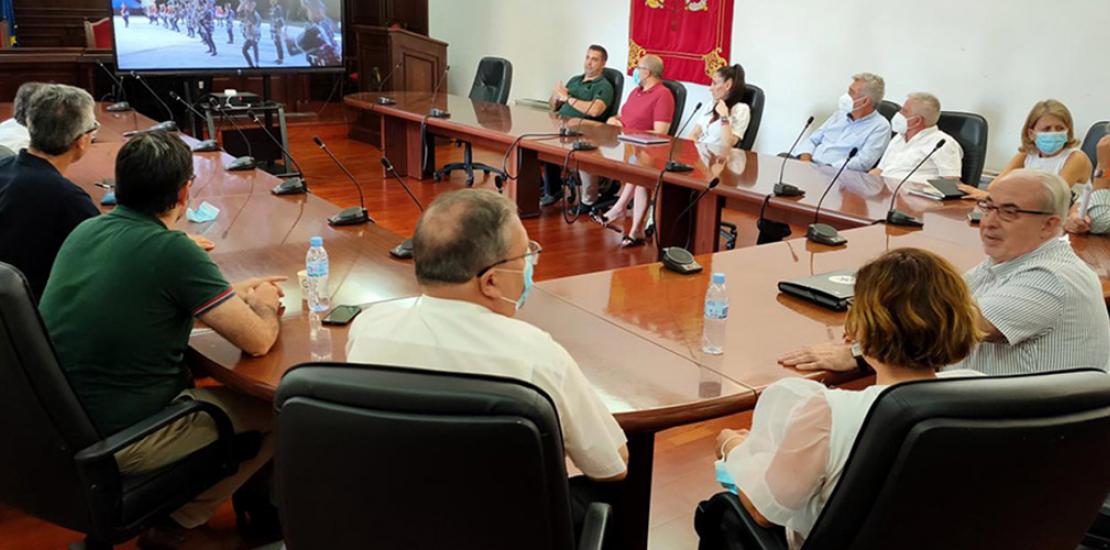 José Luis Mendoza, president of UCAM Universidad Católica San Antonio de Murcia, hopes that the Games will be successful for the Spanish team
Wed, 28/07/2021 - 10:53
The Olympic Games are being experienced in a very special way at Los Jerónimos Campus. UCAM will be the most represented university in the world in Tokyo thanks to its alliance with the Spanish Olympic Committee (COE) and the model created by the two presidents: José Luis Mendoza (UCAM) and Alejandro Blanco (COE). An image to be remembered, fruit of this partnership, is that of the flag bearers of the Spanish team, Mireia Belmonte and Saúl Craviotto, both belonging to the Catholic University.
José Luis Mendoza, who followed the opening ceremony at UCAM accompanied by several directors and academic leaders of this institution, commented that "I hope that these Games will be a historic event for Spanish sport and we are very happy that UCAM will be well represented in Tokyo. It is a historic event for a university to have so many athletes in the Olympic Games. There is no precedent in the world".
As for the expectations regarding the participation of Spanish athletes, and more specifically those linked to UCAM, Mendoza hopes that "they will achieve great success. They represent Spanish sport and UCAM, and therefore also the Region of Murcia. We are going to watch them with joy and with great hope because we have great athletes in many disciplines".