Gerard Descarrega and his guide Guillermo Rojo win gold in the 400m race
The UCAM athlete revalidates his title of Paralympic champion achieved in Rio 2016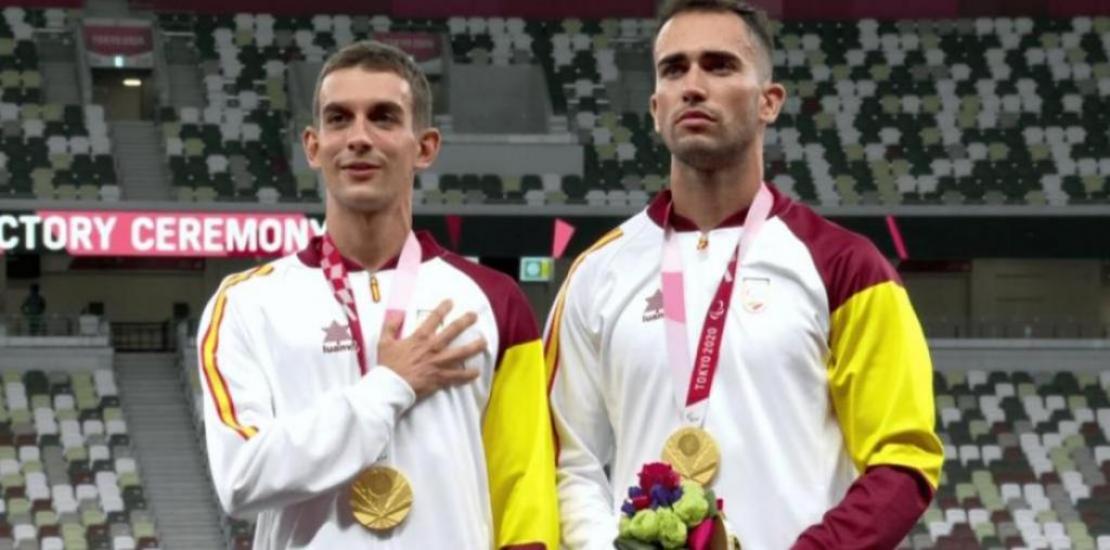 Gerard Descarrega and Guillermo Rojo, with the Paralympic gold medal at the 400m T11
Thu, 02/09/2021 - 09:38
Gerard Descarrega, a graduate of the Degree in Psychology at the Catholic University of Murcia, has revalidated his status as Paralympic champion in Tokyo 2020 after winning the 400m T11 final together with his guide Guillermo Rojo, also a UCAM athlete. The Spanish pair had a perfect race, managing their energy with intelligence in order to reach the final part of the race in first place and being able to withstand the final assault of the Namibians Shikongo and Shimanda. 
In the end, the gold medal was decided by less than a second, as Descarrega and Rojo reached the finish line in 50.42 while the Africans did so in 51.14. France's Makunda and Mathonatse took bronze with a time of 51.74. 
This is Descarrega's second Paralympic gold medal after the one he won in Rio 2016 at the same event, on that occasion together with the guide Marcos Blanquiño. The Catalan athlete, who graduated in Psychology at the UCAM in 2019, is currently studying for a master's degree at the same university while his guide Guillermo Rojo, also an athlete at the Catholic University of Murcia, is a postgraduate student.