UCAM tennis player wins at the Estoril Open
The Spaniard tennis player and UCAM athlete became champion of the Estoril Open final against Pablo Carreno<br /> <br /> &nbsp;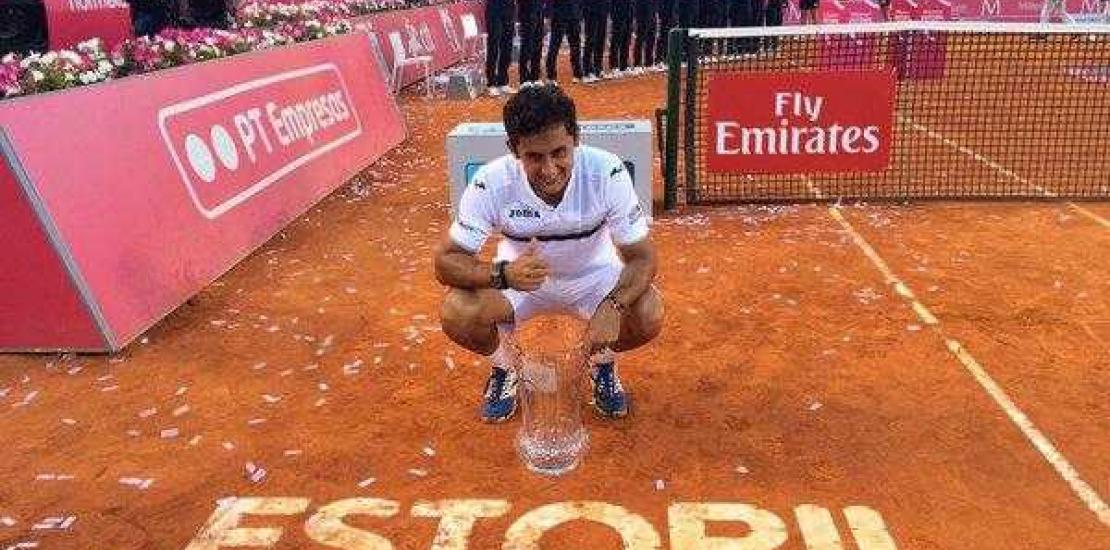 Nico Almagro - winner of the Estoril Open
Wed, 04/05/2016 - 11:19
Nico Almagro, tennis player and athlete of UCAM, won the the Estoril Open by beating Pablo Carreño in the final match.The final, which lasted nearly three hours, began with Almagro ahead after breaking the service and moved the match to 5-3. His rival, could not equalize the match, giving Nico the victory in the first set.
The second set went even, resulting in another tie-break, in which Pablo was able to score on the Murcian player. The third period was marked by physical exhaustion. Two failed services allowed the triumph of Almagro against Carreno to give him the victory. Right after that, he expressed his thanks via Twitter to all supporters: "Thanks everyone for always being supporting me. Tournament number 13!! Happy! NR ".
With this victory, Almagro raises his achievements to thirteen ATP titles. His next match is set for the Madrid Masters against his Croatian Rival Coric.