UCAM students and teachers make a pilgrimage to Santiago
They will walk 157.2 kilometres, the last 7 stages of the French Way; an activity organised by the Chaplaincy Service of the Cartagena Campus as part of the Summer Campuses of the Catholic University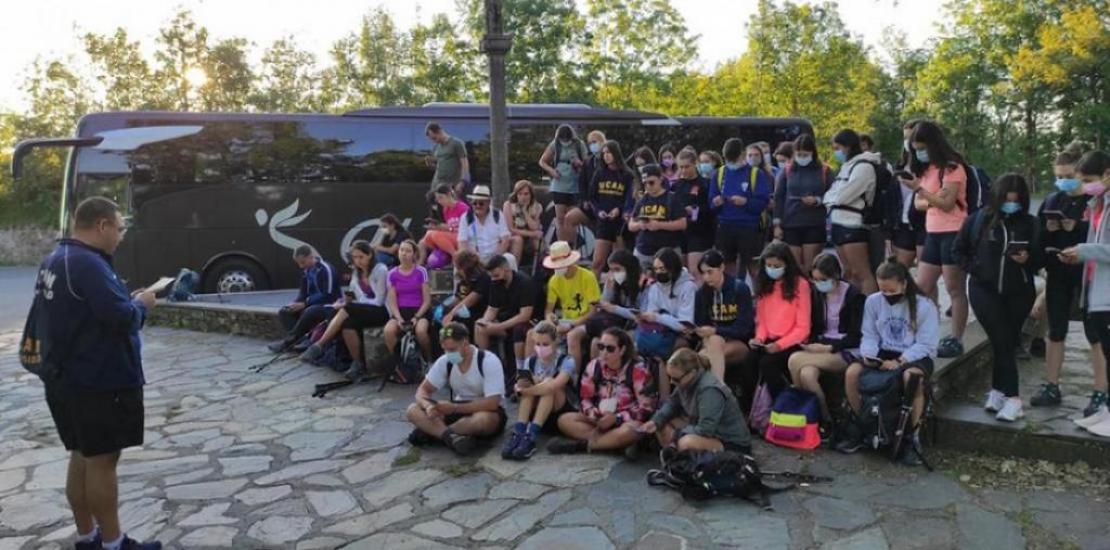 Pilgrimage to Santiago de Compostela being made by UCAM students and teachers
Tue, 20/07/2021 - 11:38
On the occasion of the Jubilee Year, and as part of the UCAM summer courses, students from its Murcia and Cartagena campuses, accompanied by teachers and staff of the institution, are walking the Camino de Santiago, the last 7 stages of the French way.
The expedition set off last Saturday from the Cartagena Campus, picking up the rest of the group at Los Jerónimos. They will walk between 20 and 30 kilometres a day, passing through Laguna de Castilla, Triacastela, Sarria (via San Xil), Portomarín, Palas del Rei, Arzúa, Pedrouzo and, finally, Santiago de Compostela, where they will remain until they return to Cartagena on the 26th. 
The university students are making a pilgrimage to the tomb of the patron saint of Spain, following the same path that since ancient times has been an encounter with Christ for many men and women. UCAM has provided the participants with a "pilgrim's kit" and the University Chaplaincy Service has made a previous preparation, promoting, during the 157.2 kilometres of walk to the city of Compostela, meetings of prayer and group reflection on the different experiences on the road.