UCAM strengthens its presence in China with new postgraduate degrees
The town of Shenzhen (12 million inhabitants) hosted the presentation of three programs that the Catholic University of Murcia will teach by the hand of the Xuewei International Business School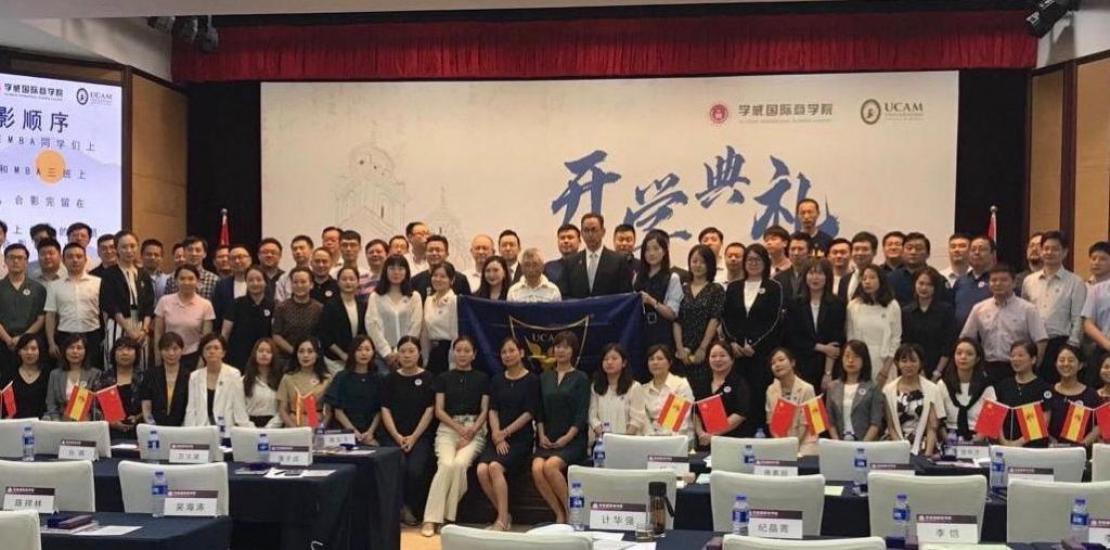 Presentation in Shenzhen of three new UCAM postgraduate courses to be taught in China
Mon, 24/08/2020 - 10:23
China's economy grew by 3.2% in the second quarter of 2020, being the first power that has overcome the impact of the coronavirus. It is a booming country that needs top-level training for its citizens in the field of business. UCAM, through its partner in this country (Xuewei International Business School) has already given the MBA (Master in Business Administration) to some 200 students since 2019.
Now, both institutions have taken a further step in their alliance by presenting three postgraduate degrees in the field of economics in Shenzhen, a city with nearly twelve million inhabitants. In addition to the already well-known MBA, there is also the Executive MBA (EMBA) and the Doctor of Business Administration (DBA). Students will obtain a double degree: European from UCAM and Chinese from the Xuewei IBE.
Gonzalo Wandosell, Dean of the Faculty of Legal and Business Sciences of UCAM, could not attend the presentation ceremony but sent a video message to the attendees inviting students to "take advantage of this opportunity for the international projection of UCAM. Wandosell stresses the importance for UCAM to be present in China: "It is a country that is in full development and for them a European business degree is very attractive. Xuewei IBE is a business school with a lot of prestige and it is very positive for us this entry through them".