UCAM, Permanent Seat of the Catholic World University Games
UCAM, with the collaboration of the Holy See and the Spanish and International Olympic Committees, will organise the first edition of the Games in Spain.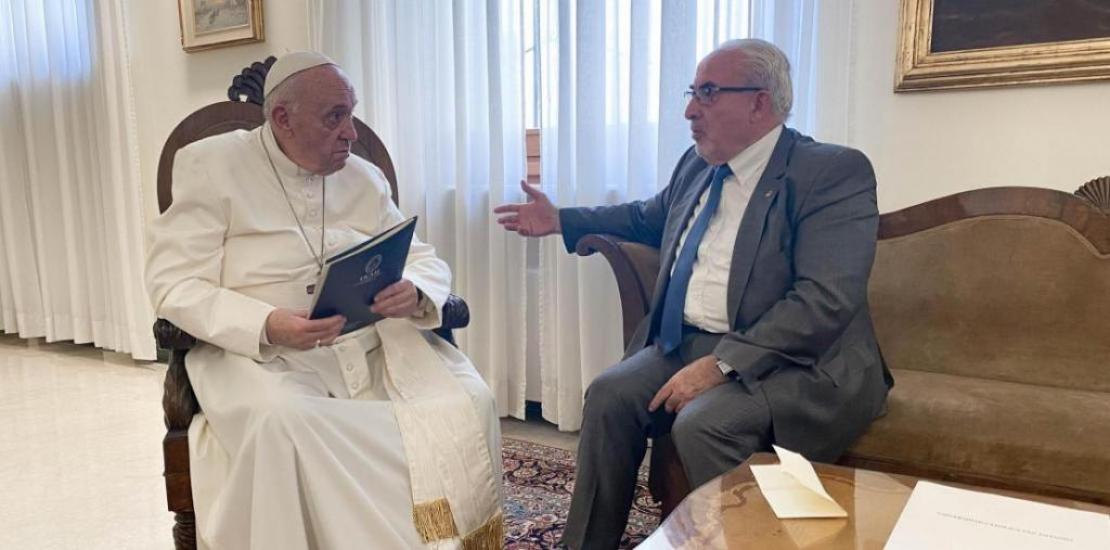 Pope Francis, during a private audience with the president of the Universidad Católica, gave his blessing and approval to this initiative.
Mon, 04/10/2021 - 08:41
"It has been wonderful", this is how José Luis Mendoza has described the meeting held with Pope Francis in a private audience, in which they talked for more than an hour about numerous issues, including the staging of the Catholic World University Games in Spain, whose permanent seat has been assigned to the Universidad Católica de Murcia. 
The initiative had previously been discussed with and authorised by Cardinal Stanislaw Rylko, in his role as president of the Pontifical Council for the Laity, was subsequently given the apostolic blessing of His Holiness Pope Francis, who approved it. 
Pontifical Academy for Life 
José Luis Mendoza, who has participated in the plenary session of the Pontifical Academy for Life this week, of which he is a member, was accompanied in the papal audience by his wife María Dolores García and three of his children, Isabel, María and Pedro, a seminarian in Galilee.
The previous audience between His Holiness and the president of the UCAM took place last May to celebrate the papal bestowal on José Luis Mendoza of the 'Cross Pro Ecclesia et Pontifice'.