INTERNATIONAL DAY OF WOMEN AND GIRLS IN SCIENCE
UCAM, committed to women and girls in science
The researchers of UCAM, Noelia González and Carmen María López, received the 'Jóvenes Científicas' awards, which are distributed by Lyceum, the Association of Female Scientists of the Region of Murcia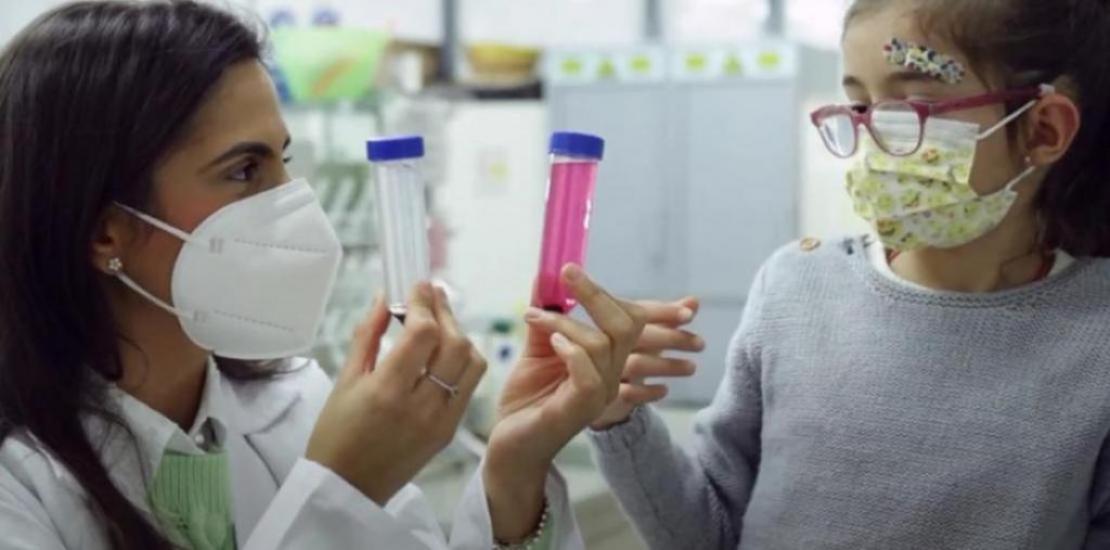 Capture of the video produced by UCAM on the occasion of the International Day of Women and Girls in Science
Fri, 12/02/2021 - 14:45
UCAM Universidad Católica de Murcia is strongly committed to women and girls in science, and it promotes activities that awaken this vocation among them. "At UCAM –says Estrella Núñez, Vice-Chancellor for Research of the University- women hold many leadership positions; for a long time now we have had a female Chancellor, 2 female Vice-Chancellors, 13 Bachelor's Degree female directors and 13 female chair directors". "Women are not held back by their talent or ability, only by opportunities", adds Estrella Núñez.
Silvia Montoro, a biologist and post-doctoral researcher of UCAM who obtained a project of the prestigious 'Marie Curie' European Research programme for research in biomedicine, is an example of women's involvement in science. Currently, she is the mother of two children, she participates in a study with the Santa Lucia Hospital of Cartagena to discover new anti-tumour drugs to cure colon cancer, and she tests different food products to verify their cardiovascular benefits. "To do science is something valuable" –she says- "One can be a woman and do science. All persons are worth the same, irrespective of sex". Furthermore, she affirms that this pandemic has allowed society to appreciate a lot more the role of science, making known its actual situation and the lack of investments in Spain. 
Awards given to young scientists
The Association of Female Scientists of the Region of Murcia 'Lyceum de Ciencia de Murcia' has commemorated, this morning, the International Day of Women and Girls in Science with its prize-giving ceremony for the 2nd Prize for Young Women Scientists of the Region. The researchers of UCAM Noelia González, of the sports field, and Carmen María López, of the humanities field, received awards for the studies published last year, and that were disseminated by the journals Nutrients and Pasavento, respectively.
UCAM has developed a video on the occasion of the International Day of Women and Girls in Science.