UCAM attends the ICEF Higher Education Workshop in Seville
The Catholic University opened the ICEF congress yesterday, of which it`s the main sponsor, with the lecture "The access of the Spanish university for international students"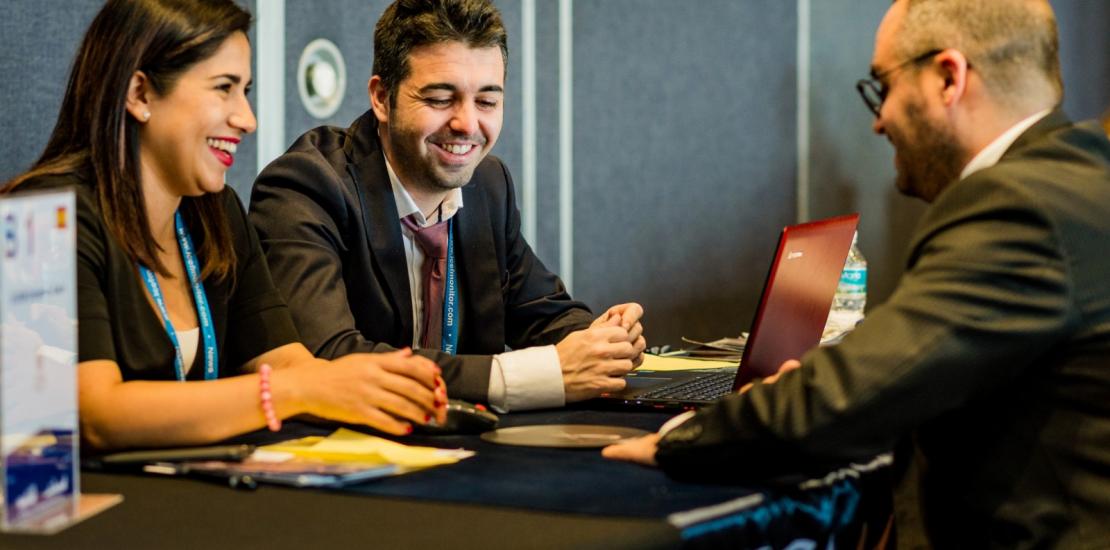 UCAM International staff attending the meeting
Tue, 12/09/2017 - 15:00
From the last Saturday and during this week, two major world meetings to promote international relations, promote student mobility, work internships in other countries, research and the implementation of joint educational programs will take place in Sevilla. The Catholic University of Murcia will have an important role apart giving an inaugural conference to present its successful model for training students from all over the world. We are talking about the ICEF Higher Education Workshop and the Annual Conference and Exhibition of the European Association for the Internationalization of Education (EIAE)
The UCAM's participation demonstrates its international character and successful model of training for foreign students, of which it had more than two thousand enrolled during this last year.
The agenda of the UCAM delegation is already full, with more than 50 interviews with university agents from more than 19 different countries, with whom it will discuss the possibility of working together and that those agents could represent the Catholic University in their countries. From next week some of them will come and visit to get to know the university and the city.