U-Multirank: UCAM's Computer Science, Telecommunications and Civil Engineering degrees, among the best in the world in terms of teaching quality
UCAM's Degree in Computer Science Engineering ranks first in Spain and tenth in the world in 'Teaching and Learning'
Wed, 22/06/2022 - 16:51
This ranking, promoted by the European Union, which evaluates more than 2,000 higher education institutions around the world, recognises the three degrees of the Universidad Católica de Murcia in the 'Teaching and Learning' area, after assessing the relationship with professors and the research focus of the teaching. Additionally, the ranking highly values UCAM in terms of providing students with the opportunity to complete their training abroad as well as the provision of work experience. 
UCAM's Degree in Computer Science Engineering ranks first in Spain and tenth in the world in this field. Civil Engineering is also the national leader and 23rd in the world. Moreover, the Bachelor's Degree in Engineering in Telecommunication Technologies is ranked second in Spain and 32nd internationally. 
These results confirm those obtained by UCAM engineering degrees in the latest ranking published by the Knowledge and Development Foundation (CYD) last week, which singled these degrees out as the best in Spain in terms of job placement.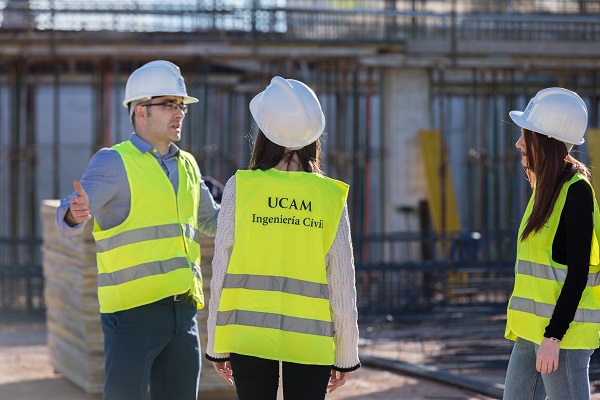 U-Multirank, in its latest edition, published this week, has focused its analysis on these three engineering degrees, while making an overall assessment of more than 2,000 higher education institutions. The study praises the Universidad Católica de Murcia for its investment in digital education, outreach programmes (teaching and learning), open access publications (research), fundraising from private sources (knowledge transfer), as well as its contribution to regional development.   
About U-Multirank 
U-Multirank originated at a European Commission conference during the French Presidency in 2008. Since 2017 it has been funded by the Bertelsmann Foundation, the European Union's Erasmus+ Programme and the Santander Group. U-Multirank is developed and implemented by an independent consortium led by the German Centre for Higher Education (CHE). Partners in this project are: the Centre for Higher Education Policy Studies (CHEPS) of the University of Twente and the Centre for Science and Technology Studies (CWTS) of the University of Leiden, both in the Netherlands, as well as the Fundación Conocimiento y Desarrollo (FCYD) in Spain.