U-Multirank highlights UCAM's digital education at international level
This ranking, promoted by the European Union, places it as the 24th private university in the world in terms of investment in this field, which the Universidad Católica de Murcia applies to its personalised educational model and clinical simulation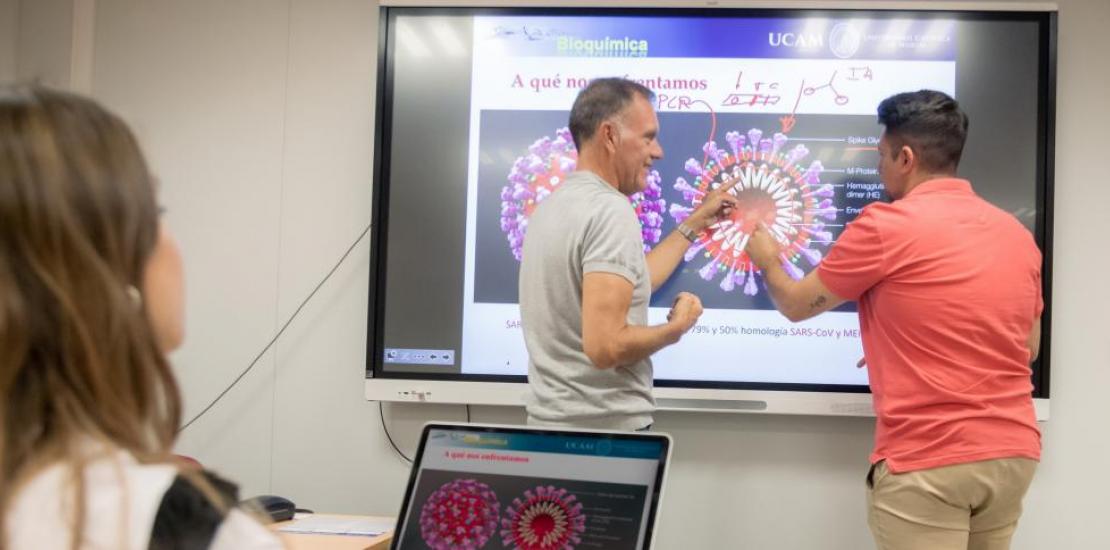 U-Multirank, in its 2022 publication, highlights UCAM for its investment in digital education
Wed, 22/06/2022 - 11:28
The Strategic Plan for Digital Transformation at the Universidad Católica de Murcia is one of the pillars of its evolution in recent years. It has been essential for the implementation of new technologies, placed at the service of its educational model. Through it, the teacher-student relationship in the interests of the most outstanding comprehensive training has been even further strengthened. In this respect, U-Multirank, in its 2022 publication, highlights the educational institution for its investment in digital education, ranking it as the 24th private university in the world.
UCAM's performance in the digital sphere is materialised through specific actions ranging from the installation of Wi-Fi 6 on the Murcia and Cartagena campuses to provide maximum wireless speed to all devices; to the availability of the most important Google (G Suite) and Microsoft (Office 365) applications for the entire academic community; to the installation of high-resolution digital whiteboards in all teaching rooms; hybrid servers, etc. Samuel Mendoza, General Director of Infrastructures and Digital Development for UCAM, pointed out that the most recent projects are Canvas (the world's leading virtual campus), the sensing of classrooms and the robotisation of processes, all based on "three strategic axes: smart campus, smart learning and smart working". 
In addition, UCAM is a benchmark in the permanent incorporation of clinical simulation technologies, applied to its health sciences degrees, and the teaching of practical classes with virtual reality. All this makes it stand out internationally in terms of technological application to teaching.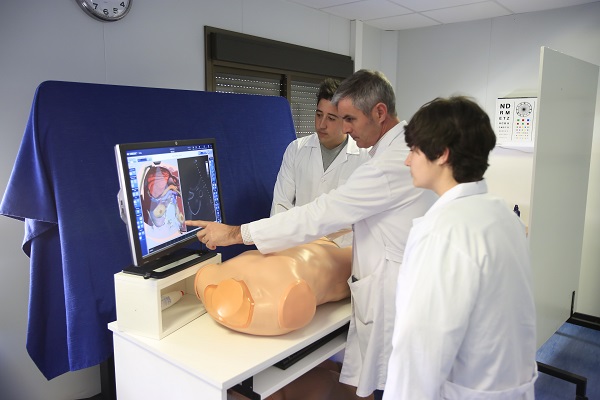 Other features in which U-Multirank 2022 highlights UCAM's work include outreach programmes (teaching and learning), open access publications (research) and fundraising from private sources (knowledge transfer), as well as contributing to regional development.  
 
About U-Multirank 
U-Multirank originated at a European Commission conference during the French Presidency in 2008. Since 2017 it has been funded by the Bertelsmann Foundation, the European Union's Erasmus+ Programme and the Santander Group. U-Multirank is developed and implemented by an independent consortium led by the German Centre for Higher Education (CHE). Partners in this project are: the Centre for Higher Education Policy Studies (CHEPS) of the University of Twente and the Centre for Science and Technology Studies (CWTS) of the University of Leiden, both in the Netherlands, as well as the Fundación Conocimiento y Desarrollo (FCYD) in Spain.