International experts create a guide for athletes in lockdown
The study, carried out by researchers and professionals from the world's elite basketball and football teams and from UCAM, summarizes in a decalogue the criteria for returning to competition under the best performance conditions and avoiding injuries.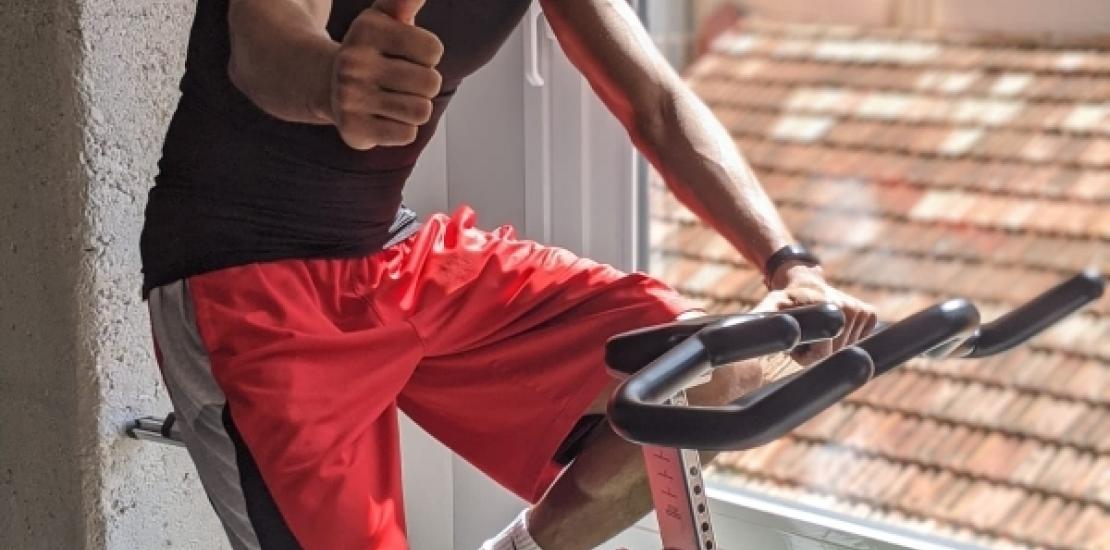 Sadiel Rojas, UCAM Murcia CB player of the Endesa League, training during confinement
Thu, 30/04/2020 - 15:53
'Strategies and solutions for team sports athletes due to COVID-19'. This is the title of the scientific article accepted by the international Sports journal of the prestigious MDPI Publishing House. The authors are Pedro Emilio Alcaraz, director of the UCAM Research Centre on High Performance Sport; Roberto Sassi, director of Performance of Juventus in Turin; Konstantinos Chatzichristos, physical trainer of CSKA Moscow basketball club; Luka Milanovic, physical trainer of the Croatian national football team; Julio Calleja, physical trainer of NBA players; Jesús Olmo, former doctor of Real Madrid team, or Francesc Cos, former physical trainer of FC Barcelona, among others.
The article addresses the situation that athletes are experiencing in the face of the lockdown due to the COVID-19 pandemic and, on the basis of the scientific literature on the principle of reversibility of fitness ('detraining'), it sets out recommendations from a comprehensive perspective. It includes the necessary materials that the club should provide to players, daily routines of direct contact between the club's coaching staff and players, etc.
Research considers it essential to monitor the evolution of athletes, for which the coaching staff must train them on how to make measurements of some of the most important values, such as the recovery of heart rate or the maximal oxygen consumption (VO2 max). It also reflects the importance of nutrition and hydration to control weight and avoid problems related to sunlight deficit and loss of muscle mass. It also advises on alternative training and mental training, which can be offered online by a psychologist.
Finally, the article highlights the importance of educating and encouraging athletes to apply appropriate preventive behaviour and hygiene measures to protect their own health and that of people in their immediate environment.