The high profitability of the fund created by UCAM enhances its social efforts
Scholarships for students, donations to humanitarian organisations, promotion of research and support for sports are the purposes to which the high profitability, 15.09%, of the contributions from companies, individuals, and the university itself to the San Antonio Management Fund endowment, created a year ago with Tressis S.V., are destined.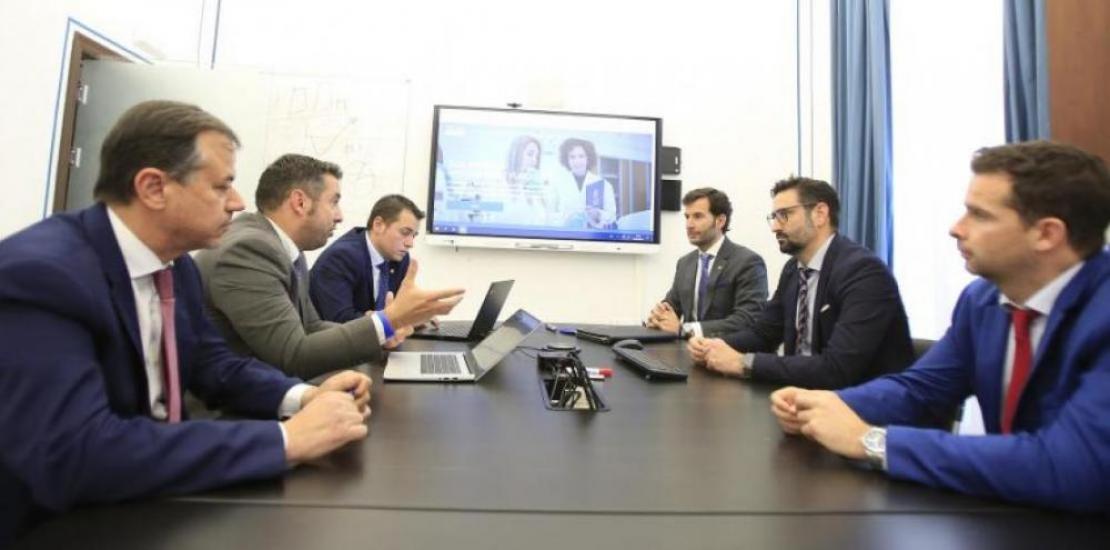 San Antonio Management Fund Investment Committee meeting
Mon, 25/04/2022 - 09:10
The Universidad Católica San Antonio de Murcia is a foundation that offers excellence in higher education; this year (on its 25th anniversary) to more than 20,000 students. As a non-profit organisation, the fruits of its financial management are used for social purposes, inherent to the organisation itself, a task that is being strengthened thanks to this initiative. Those who make contributions are involved in this important work of patronage, while at the same time benefiting from tax deductions.
As a result of the management in 2021 by Tressis S.V. experts, the investment generated, by modifying and diversifying the portfolio, obtained a return of 15.09%. It did so by benefiting from the rises in global stock markets, the incorporation of high-value companies and appropriate fund selection. Looking ahead towards 2022, Tressis has identified three major global trends: technology and digitalisation, socio-demographic changes, and sustainability.
The Universidad Católica de Murcia celebrates its 25th anniversary this year. During this time, it has carried out intense research - which has been consolidated and expanded with this initiative - especially in health, such as research led by Juan Carlos Izpisua to generate organs for transplants or to cure rare diseases such as multiple sclerosis, all of which are cutting-edge at a global level. Every year, UCAM grants scholarships to hundreds of students with limited resources, and provides substantial support for sports, from grassroots to Olympic as well as adapted sports (it is "Europe's university of sports"). UCAM supports around 130 humanitarian social organisations (both Spanish and from all over the world) with financial resources and volunteer work; helping the sick, refugees, people under social exclusion, religious organisations, etc.
San Antonio Management Fund is intended to guarantee the continuity of this commitment, to which UCAM annually allocates a significant amount. Individuals, companies, organisations, or foundations that wish to help promote one or more projects can participate in it.
About Tressis
Tressis (www.tressis.com) is the leading independent securities firm in wealth management and financial planning with client assets of more than EUR 7 billion (data as of December 2021). Founded in June 2000, it is made up of a team of professionals with extensive experience in the financial sector and a network of agents nationwide, as well as institutional clients. It offers a wide selection of products, portfolio management, wealth planning, financial advice and brokerage services. The entity has offices in Madrid, Alicante, Barcelona, Cordoba, Las Palmas de Gran Canaria, Logroño, Lleida, Seville, Santander, Valencia, Bilbao, Palma, Valladolid and Pontevedra.