De Sousa, from UCAM Primafrío Jairis, shines in the first days of the Liga Femenina 2
Her 29 points, 12 rebounds and 46 rating in Castellón have been the best performance of all FEB competitions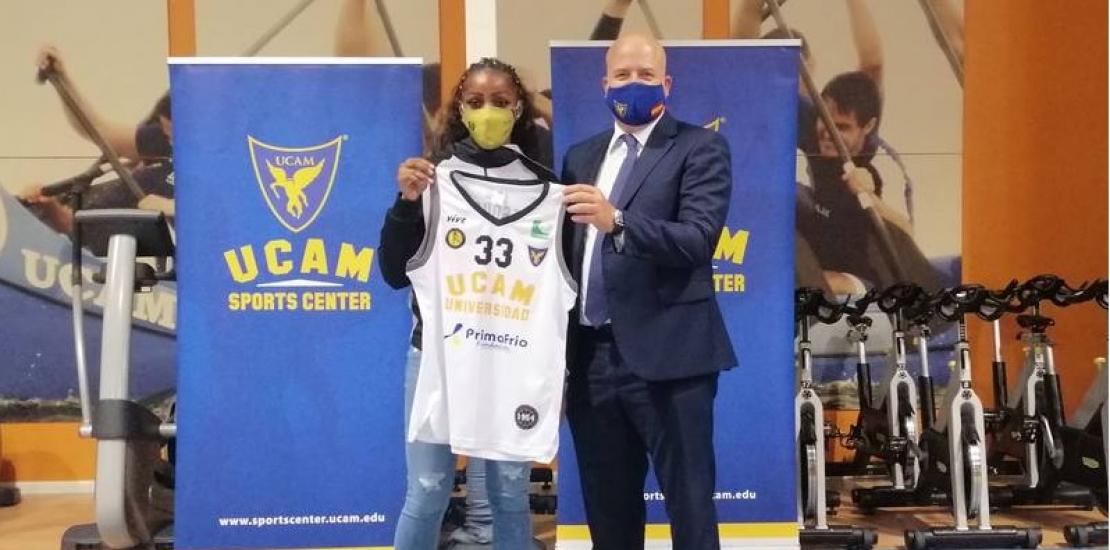 De Sousa
Thu, 12/11/2020 - 16:01
UCAM Primafrío Jairis Alcantarilla starts the first round of the Liga Femenina 2 with two great performances by their new forward, Clitan Ivandra de Sousa. She is Mozambican, 24 years old, 1.83 metres tall and, after a stage in the elite of American basketball, has made a great début in the league:
Round 2 against La Salle Melilla: 24 points, 12 rebounds and 35 rating.
Round 3 against Fustecma Nou Basket: 29 points, 12 rebounds and 46 rating.
These numbers not only place the Alcantarilla players as undefeated co-leaders, but also place de Sousa as leader of the championship regarding points (26.5 per game) and third in rebounds (12 per game). In addition, her 46 rating in the third round was the best individual performance of all FEB competitions this season and led her to be the most valuable player (MVP) of the round.
De Sousa valued her début in the competition: "I am very happy with my performance in the first games. My coaches and teammates have been a great support for me and I try to be the same for them. I'm looking forward to leading the league and representing UCAM Jairis, but I think there's still a lot to work on and improve as a player and teammate".
In view of the expectations generated, she says she is ready to lead: "I didn't expect such a good start, but I'm very prepared to face the responsibilities that come with it".
Clitan Ivandra de Sousa is currently a student of the Master's Degree in Business Administration (MBA) in English at UCAM and is improving her Spanish at the university's Higher Language School.