The CYD Ranking singles out UCAM's contribution to regional development
Fundación Conocimiento y Desarrollo (CYD) highlights other important indicators of UCAM, such as its ability to attract students from all over Spain and from abroad, since it is the eight university of the country in terms of private fund raising for research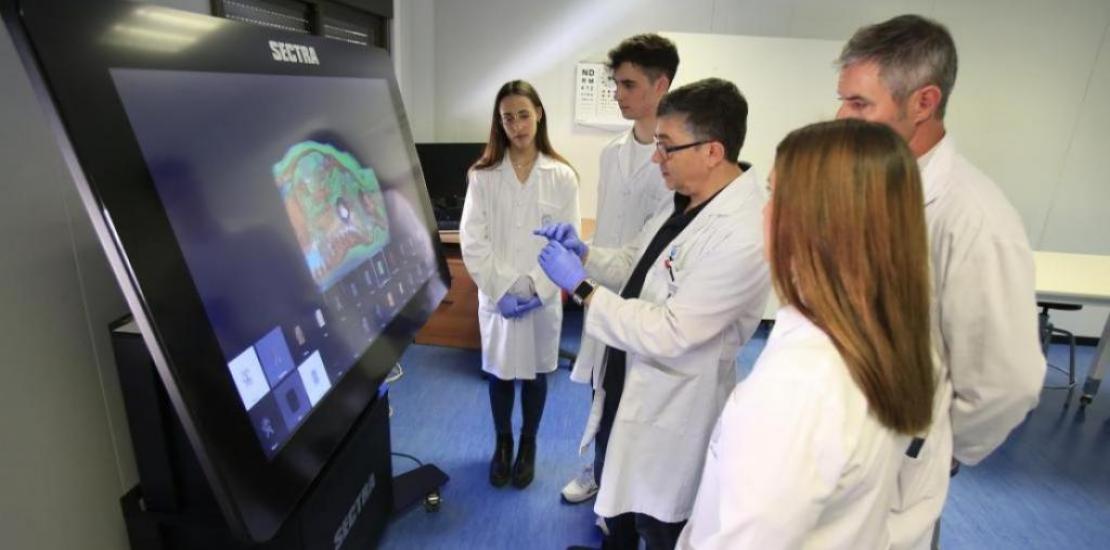 Ranking of Fundación Conocimiento y Desarrollo (CYD)
Fri, 14/05/2021 - 14:35
Fundación Conocimiento y Desarrollo (CYD) has published its 2021 ranking, in which it analyses the Spanish university system, highlighting UCAM's contribution to regional development, which is the result, among other things, of its scientific publications and of private fund raising for research. 
Within the Teaching and Learning category, UCAM achieves outstanding results in terms of the rate of students graduating on time and of the Master's Degree graduation rate, as well as with regard to the presence of students from other autonomous communities.
Within the category of Research, it highlights the number of interdisciplinary publications with open access, while in the category of Transfer of Knowledge it highlights private fund raising, holding the eight position in Spain with regard to this indicator. In the category of International Orientation, the CYD Ranking values the number of Bachelor's and Master's Degrees taught in English. 
Estrella Núñez, vice-Chancellor for Research, valued positively these results "which highlight that UCAM contributes to the development of the Region of Murcia through its teaching and research work. If we refer to the field of research, it must be noted the raising of international funding in competitive projects, as well as in private ones, and the transfer of knowledge to the production system. This can be observed in the number of derived scientific publications and in the number of projects developed in collaboration with companies, which is increasingly growing".
Good results of the degrees in Health Sciences
In this edition of the CYD Ranking, the data regarding the degrees in Health Sciences have been updated: Pharmacy, Psychology, Medicine, Dentistry and Nursing. In them,  UCAM stands out for its good results in research, transfer of knowledge, interdisciplinary publications, fund raising, international publications and job placement, the latter being possible thanks to its good results in the rates of employment after one year, self-employment after one year and permanent employment after four years.