UCAM promotes the use of new technologies in health research
Virtual reality, clinical simulation, supercomputing or artificial intelligence are tools with which the institution is working and they are the focus of its Strategic Plan of Digital Transformation.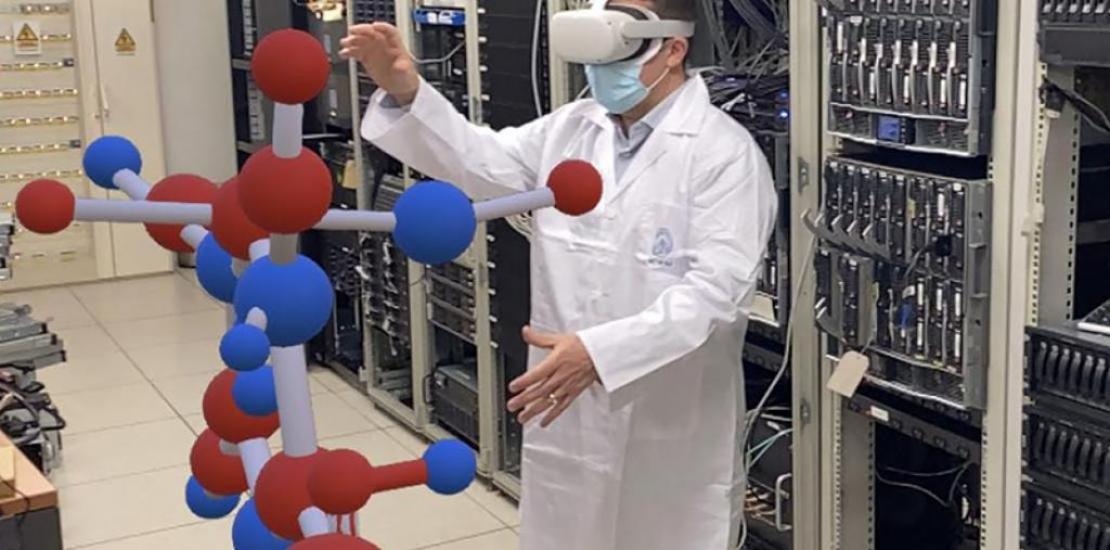 Horacio Pérez, UCAM researcher
Tue, 09/03/2021 - 13:03
UCAM has a solid experience with the use of new technologies applied to health sciences. The Strategic Plan of Digital Transformation boosts new technologies in research, from the incorporation of equipment, the training of the research and teaching staff, to the practical learning of the students through clinical simulation and virtual labs. The teaching institution promotes this field through the Research Result Transfer Office (OTRI) by holding sectoral meetings to foster technological transfer, the relationship between University and companies, workshops to innovate the application of technologies, training, etc. 
OTRI, a key element in the transfer of knowledge 
Many research groups of the University are applying the new technologies to the health field. Supercomputing, computational chemistry, structural bioinformatics and artificial intelligence allow to study the effect of new drugs and other bioactive compounds. In addition, it was possible to apply artificial intelligence to diagnose cervical cancer and skin melanoma by using medical images, in an automatic and faster way. Likewise, tests are carried out on procedures, personal protective equipment and materials for clinical use to treat coronavirus patients in intensive care units, which may contribute to a greater safety for health professionals and patients themselves. 
In the field of telecommunications, UCAM is carrying out researches on the use of Eye-Tracking technology to measure the level of concentration of health professionals before an emergency and Internet of Things devices are being developed to obtain data on the health of patients or athletes, such as the smart medicine ball. 
Learning with high-quality simulators  
The students of the Faculty of Health Sciences of UCAM use clinical simulation through the most advanced tools, with clinical reasoning tables, anatomic digital table and high-class simulators. The Los Jerónimos Campus has on-screen simulation for the training of anatomic structures and clinical reasoning, as well as highly reliable tasks and patient simulators to assimilate routines. Furthermore, it has other resources, such as the birth simulation room.