UCAM opens the university in Spain to professional basketball and football
UCAM Universidad Católica San Antonio de Murcia, owner of the UCAM Murcia CB (in ACB) and UCAM Murcia CF (2nd B), implements its model of academic training and personal attention in these clubs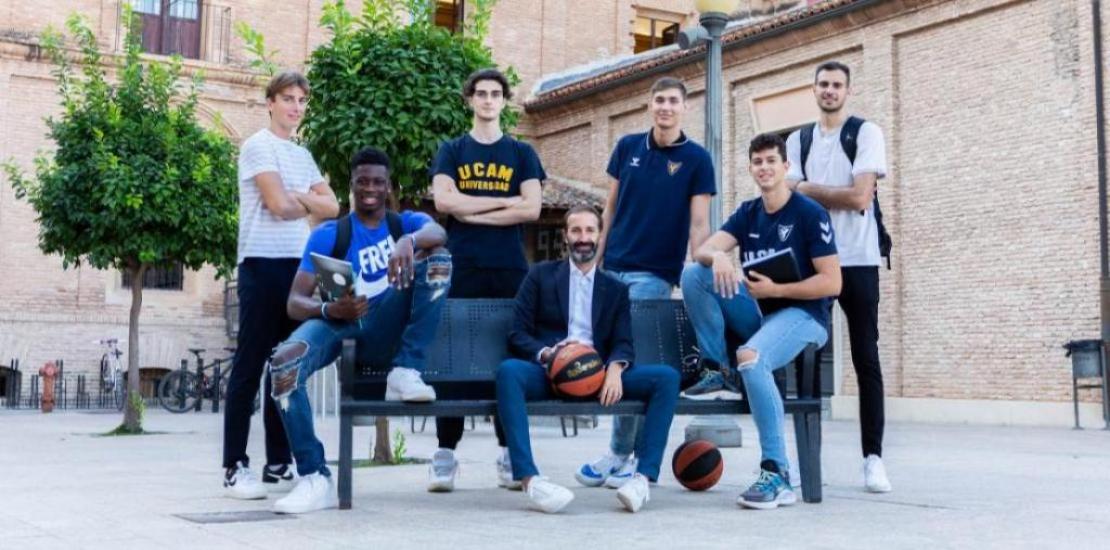 Sito Alonso, UCAM Murcia CB coach, with the most promising players from the quarry at the Los Jerónimos Campus
Wed, 21/10/2020 - 09:40
UCAM Universidad Católica San Antonio de Murcia has in its DNA the promotion of the practice of physical activity and the dissemination of the values of sport through the university environment. José Luis Mendoza, president of UCAM, and Alejandro Blanco, president of the Spanish Olympic Committee (COE), have forged an alliance to encourage athletes to study while achieving their sporting dreams. Mireia Belmonte (Swimming - Advertising and Public Relations), Joel González (Taekwondo - PhD student), Paco Cubelos (Canoeing - Business Administration and Management), Gedeón Guardiola (Handball - Psychology) or Ana Carrasco (Motorcycling - Law) are just some examples of this project.
The teaching institution encourages its players to undertake Higher Secondary Education, Higher Vocational Training, Languages or Bachelor's degree programmes. In addition, it takes special care of the training in values and has created high performance groups for young people with good prospects.
UCAM's commitment to sport has led it to own four professional clubs: basketball (Endesa League), football (Second B), table tennis (Women's Superdivision) and canoeing (composed of Olympic canoeists), while it also sponsors more than twenty clubs in disciplines as diverse as swimming, athletics and indoor football. The philosophy of the UCAM - COE alliance has permeated the clubs.
For example, the basketball club's reserve is made up of 261 players, eleven of whom hold a university scholarship. The key persons are Juan Antonio Martínez, director of the reserve, Carles Miñana, who coordinates their academic training, and Dimitris Tsesmetzis, a member of the coaching staff.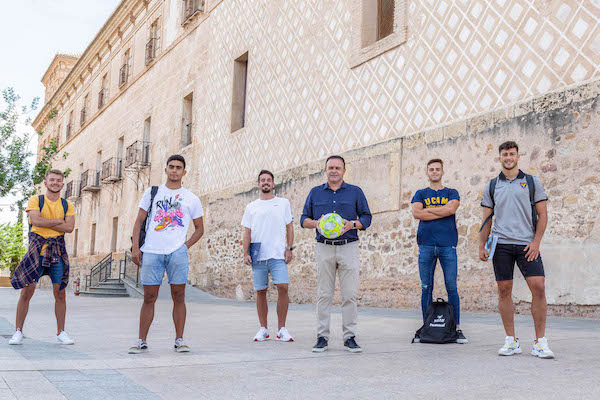 The football club has around 200 young members. Among the older ones there are thirty who study at the University, the San Antonio Vocational Training Institute or the Language School. Juan Fernando Serrano, the manager responsible for the reserve, and José David Larrosa, the director of the bases, are working so that the reserve members can improve their sporting performance and have an academic horizon.