UCAM leads an International Network of the Higher Sports Council to prevent hamstring injuries in football
The project involves researchers from European universities, specialists from the continent's top leagues (such as those of Spain, France, Italy, England and Russia) and from clubs such as FC Barcelona and Juventus. The aim is to respond to this muscle problem, which causes an additional cost of 500,000 euro per month to each of these competitions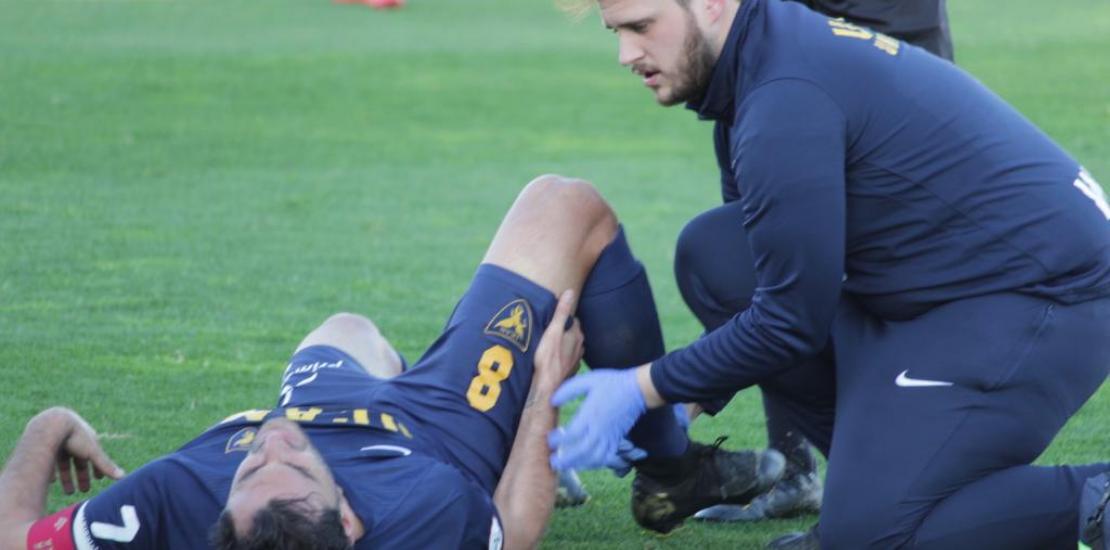 Prevention is the key to avoiding hamstring injuries
Thu, 11/06/2020 - 12:19
Hamstring (back of thigh) injuries represent 37% of the muscle injuries that occur in football. It is estimated that in the major European leagues this injury represents an additional cost of 500,000 euro per month so working on the prevention of this ailment has become a priority. "For now, we have already begun to develop a first project coordinated from HSI-Prevent that includes more than 10 professional leagues among which La Liga (Spain), Ligue 1 (France), Serie A (Italy) or the Premier League (England) stand out. The idea is to know how training is designed and the relationship that may exist with the hamstring injury", says Pedro Emilio Alcaraz, the project's main researcher and director of the UCAM Research Centre on High Performance Sport.
To this end, an International Research Network on the Prevention of hamstring injuries in professional football has been set up through the Higher Sports Council (Consejo Superior de Deportes, CSD). This is a multidisciplinary working group, led by UCAM Universidad Católica San Antonio de Murcia, which has been formed to address the causes and mechanisms by which this injury continues to increase year after year.
Among the members of this multidisciplinary working group are clubs such as FC Barcelona, Atlético de Madrid, Valencia CF, Juventus or the Chilean Colo Colo and institutions such as the Russian Football Federation. HSI-prevent is also composed of researchers from universities around the world such as Edith Cowan University in Australia, Oxford Brookes University in England or Limerick in Ireland and other centres such as INEFC in Barcelona.
The study aims to analyse the relationship between fatigue and this injury from a neuromuscular and mechanical approach. In parallel, Pedro Emilio Alcaraz points out the following: "we want to determine whether there is a possibility of including a simple, valid, reliable and reproducible test battery in elite football team environments, regardless of the form of competition of the same, to serve as an alert to a high risk of injury. Finally, we want to design a proposal for long-term preventive work in the various reserves of players of high-level teams".