UCAM guarantees the best training for the next academic year through bimodal teaching
It has elaborated a Strategic Plan that integrates and adapts all the most advanced face-to-face and virtual resources<br /> <br /> &nbsp;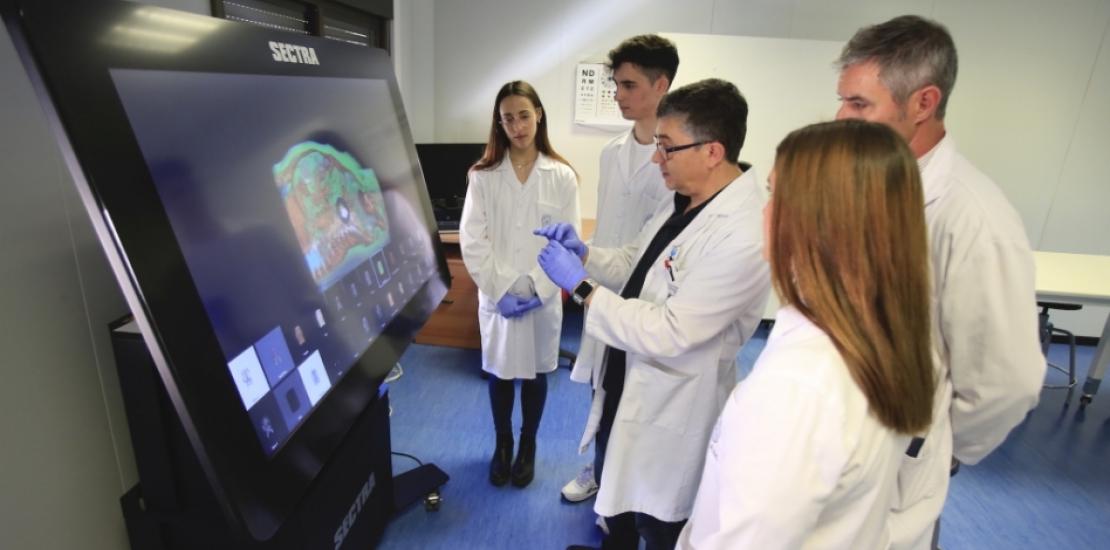 Clinical simulation is one of the strengths of training at UCAM
Tue, 05/05/2020 - 11:37
UCAM Universidad Católica San Antonio de Murcia keeps working so that its students can face the 2020/2021 academic year with all the academic guarantees and the required training level, as they are doing in this moment and as they have been doing since the state of alarm was declared due to the health crisis caused by Covid-19. For this reason, UCAM deployed a protocol with virtual tools and methodologies that includes lessons, exams, seminars, tutoring sessions and the defences of undergraduate dissertations (TFG), master's (TFM) and doctoral theses.
The Strategic Plan that UCAM has been developing for a few years allowed the implementation of a process of digital transformation that allowed its students to switch from face-to-face mode to online mode, thus complying with what is established by the curricula.
Bimodal teaching
 For the academic year to come, UCAM programmes an alternative scenario that will ensure the normal development of teaching and that would adapt to the different situations that may be outlined by the health authorities. The aim is for the students of UCAM Universidad Católica San Antonio de Murcia to acquire the knowledge and competences foreseen by the Ministry of Education, the Autonomous Community and ANECA (National Quality Assessment and Accreditation Agency of Spain), thus guaranteeing excellency and quality.
Combination of virtual and face-to-face classes and practical lessons in small groups
UCAM contemplates a bimodal teaching model, by distinguishing online teaching, on the one hand, and face-to-face teaching, on the other hand. Therefore, the theoretical part of its official studies will be taught in online mode and face-to-face practical lessons will be carried out in small groups in the facilities of the university, as well as in other centres and external institutions with an agreement. For this reason, UCAM is planning the measures of health control and it is strengthening the technological equipment and the training of all its personnel in the field of digital transformation.
The vice-chancellor of Quality and Academic Organisation, Manuel Ruiz, points out that UCAM would implement this teaching model "but always by guaranteeing the beginning and the end of the academic year, providing all the information regarding that, with the sole objective of allowing the students to develop their studies with the greatest guarantee of quality". UCAM would also programme this alternative scenario for undergraduate dissertations and master's theses.