UCAM gives a Christian burial to the cadavers studied in its Faculty of Medicine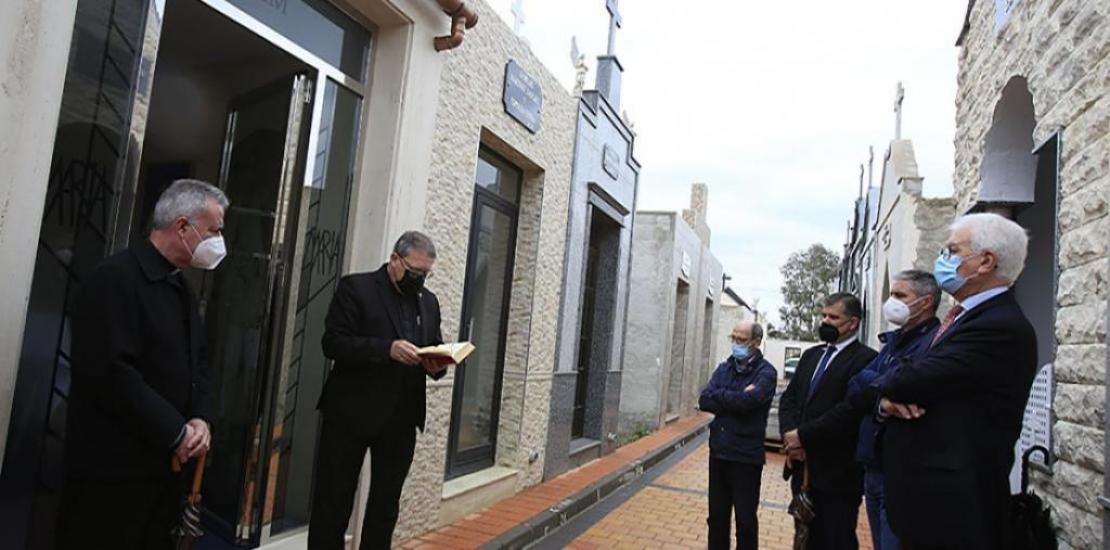 Prayer at the blessing of the UCAM pantheon officiated by Luis Emilio Pascual, senior chaplain of the Catholic University, who was accompanied by José Alberto Cánovas, vice-rector for Religious Affairs, and members of the University.
Wed, 28/04/2021 - 13:01
"The ashes of the cadavers donated to science and that have been studied by the students of the Bachelor's Degree in Medicine, at the express wish of our president, José Luis Mendoza, are identified and placed in this mausoleum that the teaching institution owns within the cemetery of Guadalupe, which is close to the Campus", explained Andrés Martínez Almagro, professor and person in charge of the Central Unit of Anatomy of UCAM, during the pantheon blessing ceremony,  celebrated by Luis Emilio Pascual, Elder Chaplain of the University. It is an occasion aimed at remembering and praying for these persons, for whom UCAM Universidad Católica de Murcia celebrates a Eucharist every year, in November. 
The Bachelor's Degree in Medicine has a protocol for working with cadavers that becomes clear as soon as the students enter the Dissection Room, where they find a mural showing the Virgin Mary with the body of Jesus in her lap, accompanied by a text that says: "Remember: those who are 'resting' here donated their body so that you can protect life", explains professor Martínez Almagro. From that moment on, the treatment of the cadavers is excellent.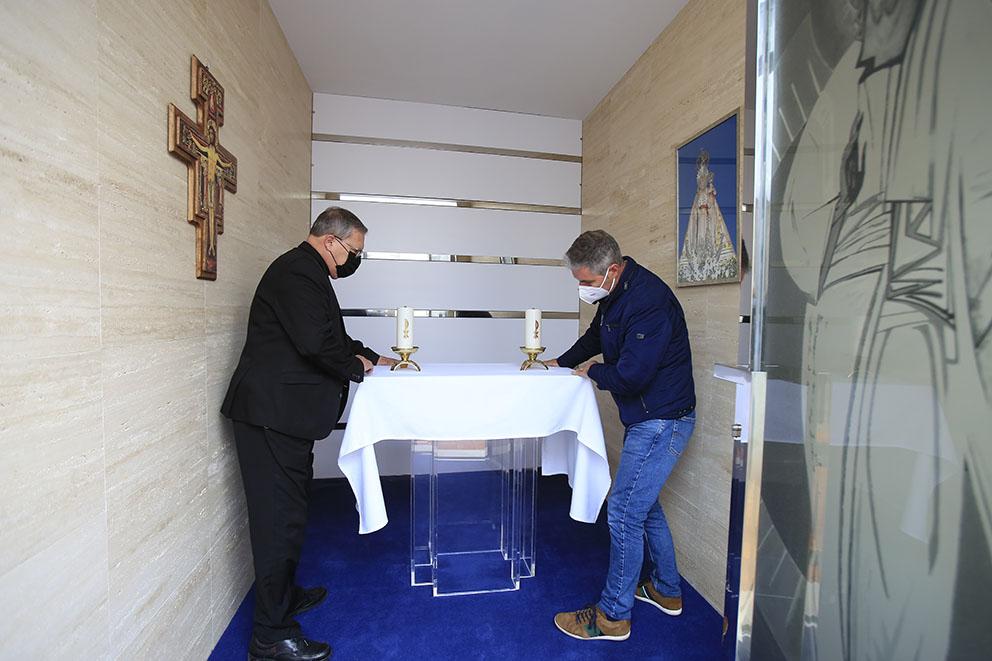 At the end of the blessing ceremony of the pantheon, José Alberto Cánovas, vice-chancellor of Religious Affairs of UCAM, highlighted "this is the way to say thank you, with the intercession of the Church, for the ultimate gift that these people have made of themselves; they gave us their own bodies so that life can continue", adding that "it is in our interest, always, that the student discover that there is a lot more than a cadaver; these bodies will resuscitate in the likeness of Christ". Respect, care, dignity, memory and prayer are also elements that define the integral education that is provided at UCAM Universidad Católica San Antonio de Murcia.