UCAM and Cubic Fort contribute to the creation of the leading blockchain network in Europe
The members of the ADOS project will work with artificial intelligence integrating IoT and blockchain smart devices with the goal of making areas such as water, noise and autonomous vehicle monitoring more reliable and secure.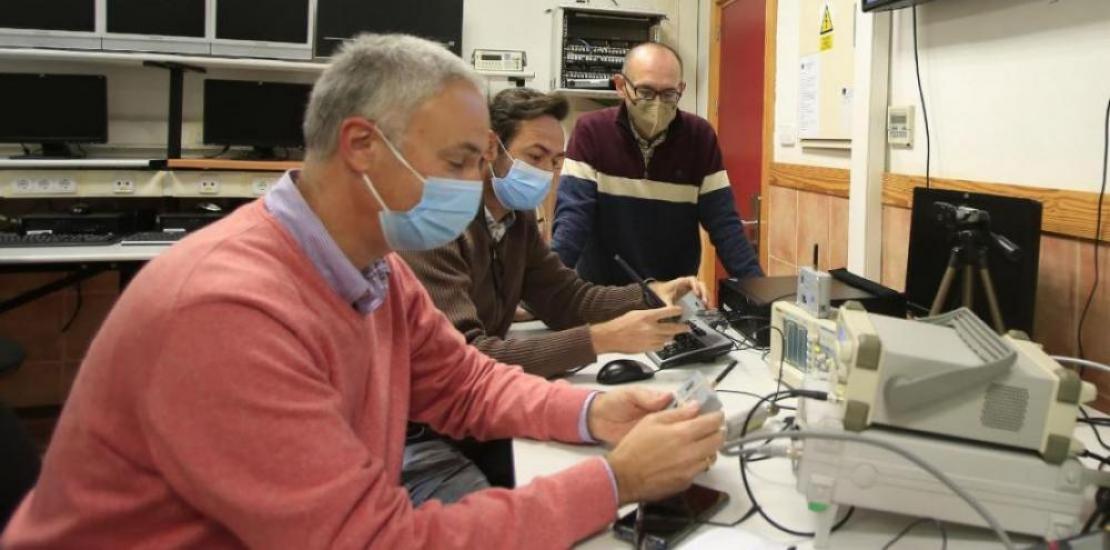 Fri, 14/01/2022 - 12:10
The large-scale project 'ONTOCHAIN', funded through the Next Generation Internet Initiative (NGI), within the H2020 call, aims to create a benchmark blockchain ecosystem in Europe. This project has approved 10 new research projects, including ADOS: AirTrace Decentralized Oracle System. This initiative, developed jointly by UCAM and Cubic Fort Consultores, a company from Murcia that created the AirTrace platform, will develop a decentralised system of algorithms over the next 6 months. This system will make the information provided by IoT smart objects more reliable before it is included in blockchain networks. 
To this end, the project will work on three use cases focused on monitoring of water supply networks, noise and acoustic pollution, and autonomous vehicles in traffic. These machine-learning algorithms, which will be executed in a decentralised manner on multiple servers, called oracles, will collect and compare data from other servers and sensors nearby, demonstrating whether they have been altered or not and whether the information provided is reliable; all this before said information is stored on the Blockchain network.  These experiments will prove that the process of estimating the reliability of the data being developed serves to detect anomalies and failures, among other things. 
Blockchain is a decentralised database in which the users themselves manage and verify the information and allow it to be stored in an unchangeable and organised way.   
GRITA Group
The advanced telecommunications research group (GRITA) is made up of PhDs in telecommunications engineering and physics, professors, and researchers of the Degree in Telecommunications Technology Engineering at UCAM. The ADOS project team is made up of Juan Miguel Navarro Ruiz, lead researcher of GRITA, Ángel García Collado and Rafael Berenguer Vidal. 
This group is working on several projects. On a regional level on the project 'Efficient Data Analysis Techniques for a Connected World' funded by the Seneca Foundation. On a national level, studies such as 'Multimodal intelligent system based on crowdsensing for a prediction service of social problems (ALLEGRO)' funded by the Ministry of Science and Innovation (Ministerio de Ciencia e Innovación); and on a European level, 'Ecosens Aquamonitrix Water Quality Sensor' of the LIFE+ call, among others. 
Cubic Fort
Cubic Fort, founded in 2019, specialises in blockchain and artificial intelligence and is the creator of the platform. It is led by a team of young engineers, doctors, and entrepreneurs.  Its founders, Jesus Caicedo and Juan Bautista Tomas Gabarron, are working alongside the technical, commercial, and marketing development team to launch the platform on the national and international market in 2022.
This company, which has also developed high-impact projects in the technological field with blockchain and AI for large companies and public administrations, is currently working on several innovative projects and continues to work and invest in the development of its own technological solutions to which it applies blockchain and artificial intelligence to provide greater added value.