Printing the future of medicine
Dario García, a bright mind of only 23 years, designs and creates 3D reproductions of internal organs to plan cancer surgeries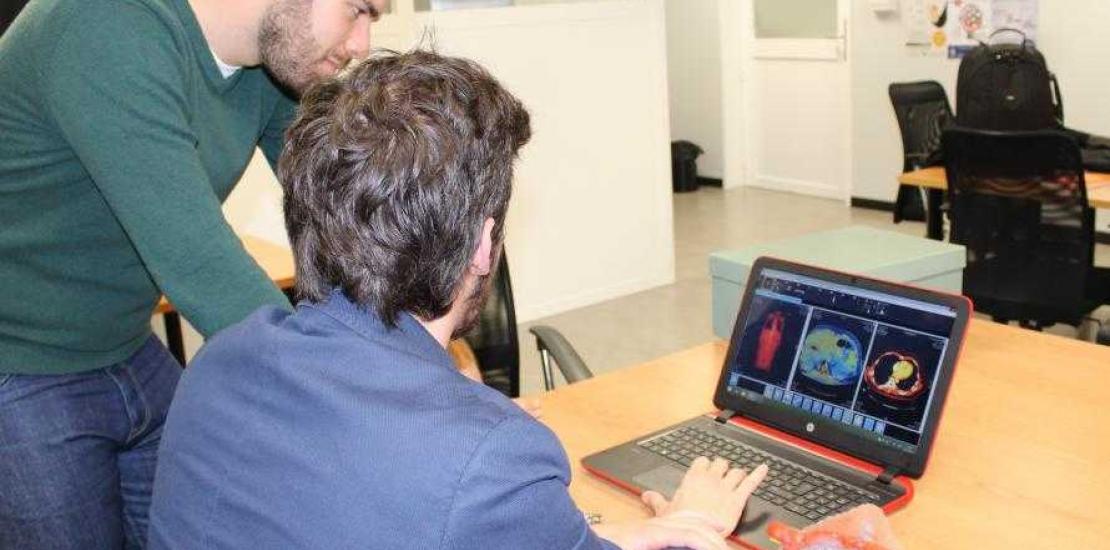 Fri, 20/11/2015 - 12:43
One of the most spectacular and most promising technological innovations of the recent years is 3D printing. In the future, we will be able to print from our own home replacement parts for the car, children toys or a table for the sitting room. Sounds like science fiction, right? Well, there is more.
Darío García, biologist and entrepreneur from Murcia, designed a way to reproduce organs of ill patients in 3D, so doctors can 'plan' the surgery prior to intervention. The mission of his business project, Cella Medical Solutions, is to implement continuous research to surgical planning techniques in the fight against cancer, with the support of the Technological Institute (ITM) of the Catholic University of Murcia and in collaboration with the Department of Telecommunication Systems Engineering. 
By printing organs replicas of patients who will undergo surgery, the medical team can properly plan the operation through simulation. The organs, created from magnetic resonance, are developed in materials that simulate the real consistency, using transparency and colours for a better visualization and identification of the internal elements. This solution, currently in a prototype phase, will allow doctors and surgeons to minimize the risks in complex operations, providing significant benefits to the medical team, the patient and the hospital.
After graduating in Biology and completing a master in Clinical and Applied Research to Oncology, Darío will soon begin his PhD at the Catholic University. Only aged 23, he just received the Adecco prize for "Brightest idea of Spain", in the annual contest organized by "El Ser Creativo". The prize of 10,000 euros will enable Darío to acquire the latest equipment to continue his project.