The pre-registration period for next year's Bachelor's degree courses is now open
The institution continues to guarantee top-quality training, recognised by international organisations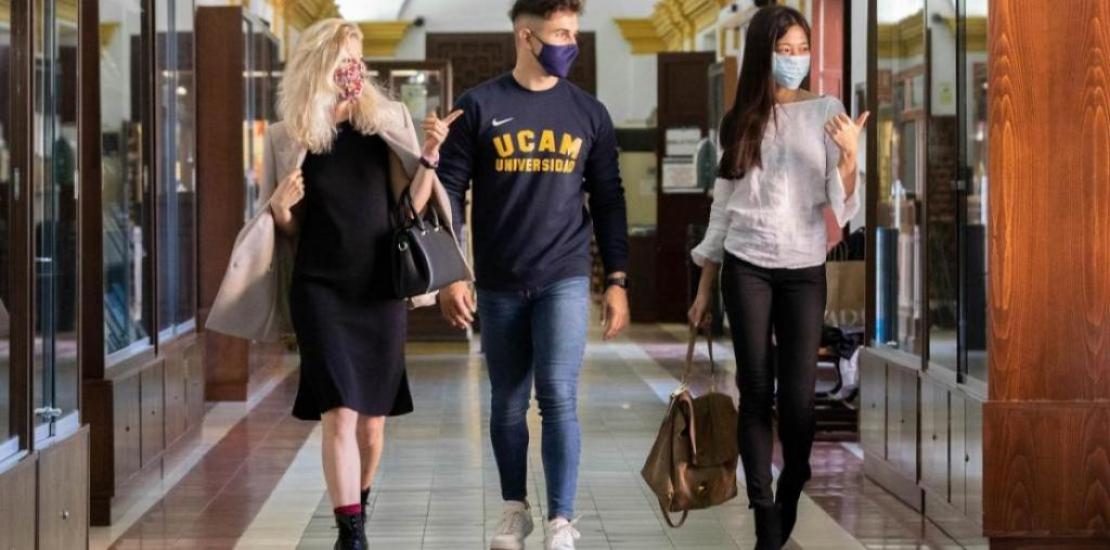 The pre-registration period for bachelor degrees for the 2021-22 academic year is now open
Tue, 16/02/2021 - 13:08
UCAM has opened the pre-registration period for the 2021/22 academic year for all its Bachelor's degrees at its Murcia and Cartagena campuses, and also online. The institution offers 32 degrees in Spanish and 7 entirely in English, all of them complying with the requirements of the strict official quality controls. The admission process can be completed online, thus avoiding the need to travel. 
PRE-REGISTRATION FOR ENGLISH BACHELORS 
PRE-REGISTRATION FOR SPANISH BACHELORS
Face-to-face / bimodal teaching
For the next academic year, UCAM will continue to guarantee the development of its teaching in both face-to-face and, if necessary, bimodal modalities. The institution has deployed the most advanced tools for the training of its students, applying new technologies and methodologies that bring added value to teaching.
Secure environment
UCAM has implemented a comprehensive security system on its Murcia and Cartagena campuses, guaranteeing compliance with the health requirements established by the relevant authorities, thus obtaining a secure environment where students can develop their university life in the best conditions.
Proven quality
The educational model, based on small group training, personalised attention and a tutoring system, has placed it at the top of prestigious international rankings such as the 'Times Higher Education', which ranks it as the tenth university in Europe in terms of teaching quality, or the 'QS Stars Rating', which gives it a high score regarding employability or internationalisation.
International Campus
UCAM is consolidating its position as an international centre of attraction with students from 102 nationalities, from all five continents. Furthermore, it is the university of the Region, and one of the leading universities in Spain, that provides the highest number of degrees in English, both at undergraduate and postgraduate level.