Manuel Pardo, one of the five experts that Spain sends to Mauritania to fight against Covid-19
UCAM teacher, specialist in Emergencies and Catastrophes and nurse of the Murcia Health Service (SMS), he has important experiences in international cooperation and health crisis in situations of precariousness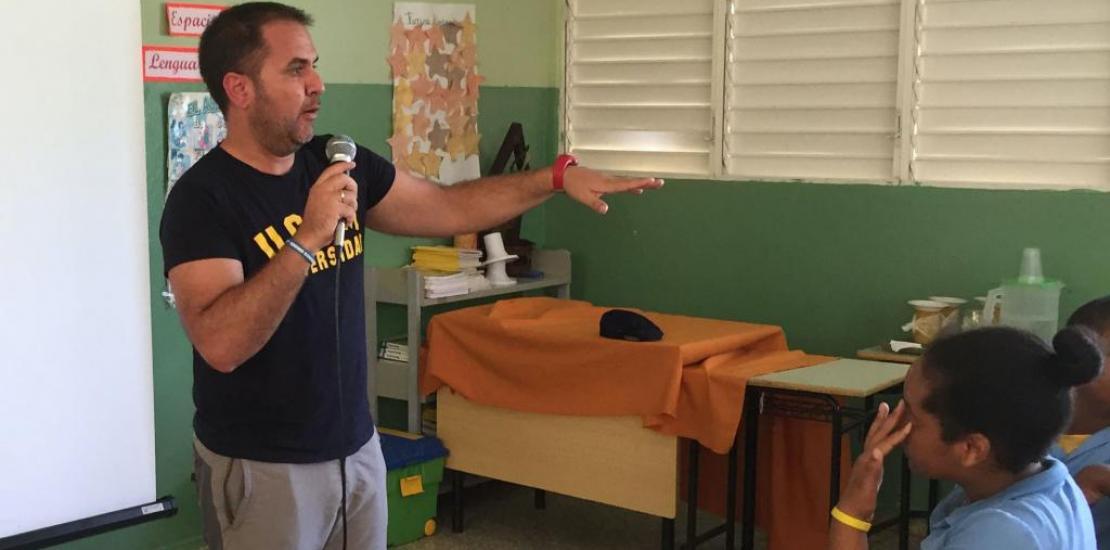 Manuel Pardo in one of his humanitarian aid actions in the Dominican Republic
Thu, 09/07/2020 - 13:46
The pandemic provoked by the Coronavirus is growing, during the last days, in countries of the African continent such as Mauritania. For this reason, the Consul of Spain in this country asked the Spanish government for help to collaborate in this health crisis. Facing this request, the Ministries of Foreign Affairs and of Health launched the Proyecto de Ayuda Humanitaria (Humanitarian Aid Project) to respond to the COVID 19 pandemic by sending to Nuakchot (Mauritania) an expedition of health professionals composed of three doctors, specialised in the field of ICU, Anaesthetics and Internal Medicine, and a nurse, who are all from Madrid, together with the UCAM teacher and nurse of the SMS, Manuel Pardo. This team will advise and train the health professionals on how to manage this crisis situation in a country that only has 18 ICU beds.
Experience as a cooperant aid worker
Manuel Pardo has a long experience being an international cooperant aid worker in countries such as the Dominican Republic and the Philippines and he participated in different studies related to the creation of a ventilator made with commonly used parts to solve situations of crisis in the management to avoid coronavirus contagions among the health professionals.