If you are a UCAM student or worker, you have free access to all Microsoft programmes
The university of the future already is a reality thanks to the Digital Transformation, which boosts the use of the most recent technologies, such as virtual reality, to offer a high-quality teaching to its student and to improve its management system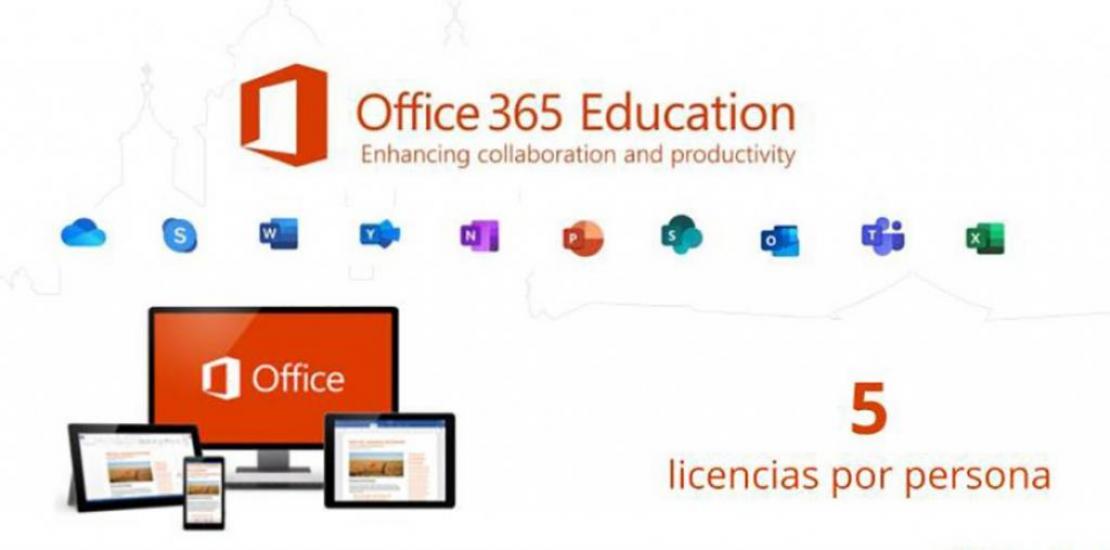 UCAM students and workers can now download the Office 365 application package on up to five devices
Tue, 16/02/2021 - 13:12
UCAM Universidad Católica de Murcia reached an agreement with Microsoft so that all workers and students of the university can have an Office 365 license to download to up to five different devices. The use of this tool, which is the most known in the office world, allows to work in collaboration and it adds up to the services that the university already enjoyed with regard to the use of programmes. You only need to access the Office 365 webpage and log in with the e-mail and password of the University in order to access and enjoy all the programmes.
This new service was presented during the conference on "Leadership and Digital Transformation", which was attended by the persons in charge of the degrees and of the different departments of the University. During the conference, the steps that UCAM is taking with regard to the use of the most advanced technology were described, such as virtual reality, which is already being applied in some degrees, or the use of artificial intelligence in management processes, which is improving productivity in administration tasks.
This process, which begun many years ago, was a key element in 2020 when UCAM had to switch all of its face-to-face teaching to the online format due to the lockdown caused by the coronavirus SARS-CoV-2 pandemic. The work carried out with regard to the improvement of the Virtual Campus and the implementation of the hybrid servers allowed the successful switch of thousands of students to the online modality.