Hundreds of UCAM students will participate in the Erasmus Programme in the next academic year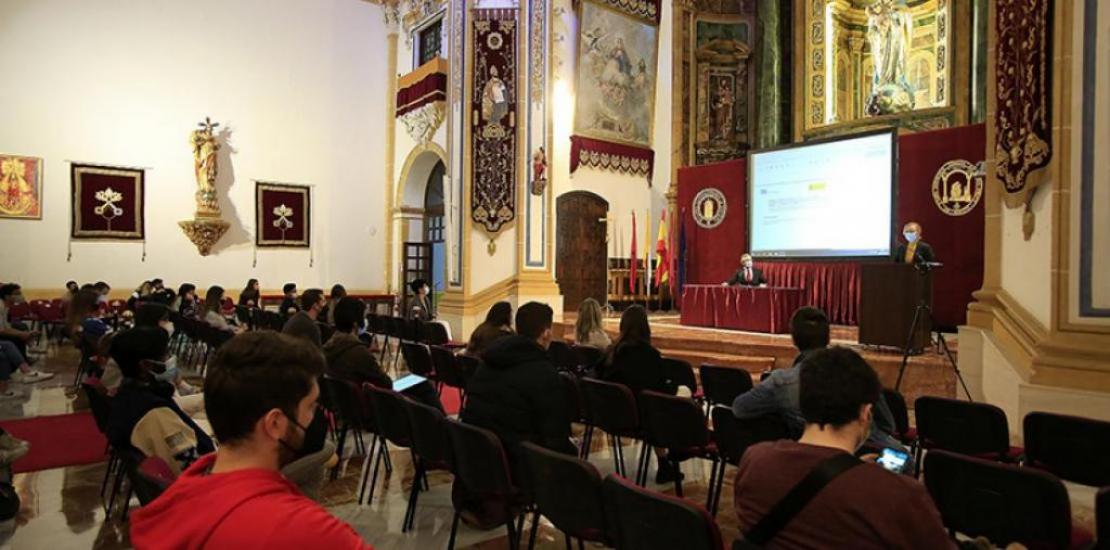 Information meeting on the Erasmus International Mobility Program
Thu, 25/02/2021 - 17:40
UCAM has held an informative meeting on the Erasmus international mobility programme, which was attended in person and online by around 300 students who were selected to carry out this European stay. The most requested countries to enjoy this scholarship are Italy, Portugal, the Netherlands and Poland. Despite the health situation, a strong interest was raised among the students of UCAM in carrying out an international stay. In part, this is the result of the work carried out by the International Relations Office of the University, which is constantly in touch with the students, something that gives them confidence to carry out these programmes.
Pablo Blesa, vice-chancellor for International Relations and Communication of UCAM, explained to the gathered students, "travelling helps you to widen your view of the world, it makes you more competitive, it promotes access to better jobs and it improves language proficiency and decision-making.
To encourage the international mobility of its students,  UCAM offers more than 1,000 scholarships, in more than 100 destinations, through the 'Erasmus studying abroad', the 'Iberoamérica UCAM-Santander' and the 'Overseas' programmes.