The 2019/2020 academic year will be completed in online modality
The admission process for the next year can be carried out online to avoid displacements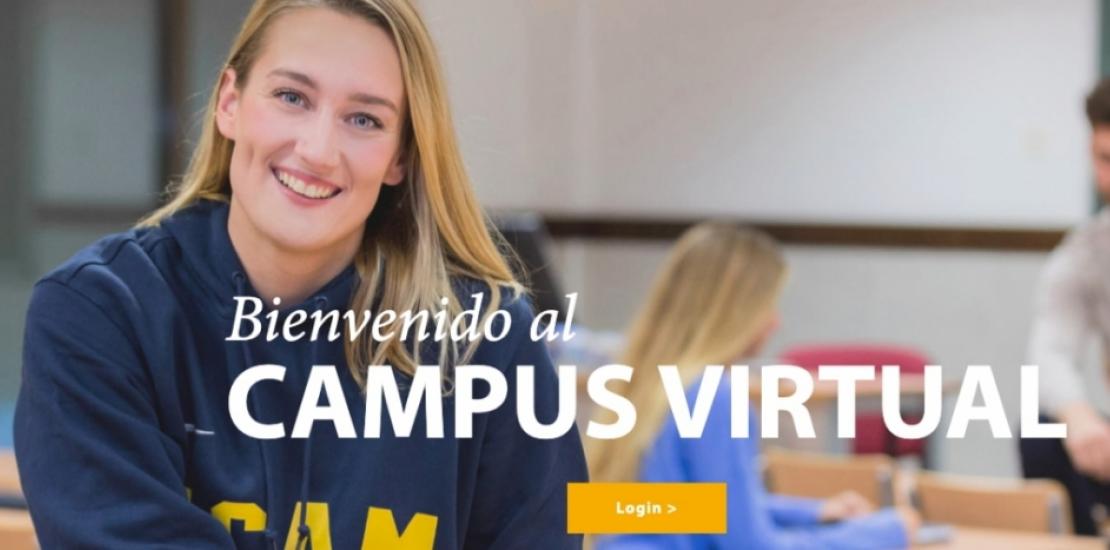 115/5000 The Virtual Campus will be the main working tool for UCAM students until the end of the course
Thu, 23/04/2020 - 11:37
After the decision of the Covid19 University Coordination Committee, in which the universities and authorities of the Region of Murcia participate, establishing that it will not be possible to resume the face-to-face classes during the rest of the academic year due to the COVID19 pandemic, UCAM has launched a normative framework on which it has been working to complete the academic planning. All the students of face-to-face Bachelor's and Master's Degrees will complete the year in online modality, as they have been doing since the declaration of the 'State of Alarm'.  
This framework is established in the COVID -19 Protocol for the adaptation of face-to-face teachings to online modality at UCAM. The document includes the guidelines and academic criteria established by the official bodies and it establishes solutions for the face-to-face teachings that have been adapted to the online modality. This protocol approaches fundamental issues such as the adaptation of the teaching methodologies to the new virtual scenario, the establishment of assessment criteria or the follow-up of external internships, undergraduate dissertations and master theses among other issues.
This new framework has been designed so that UCAM students are not adversely affected and can finish the academic year as planned. The teaching staff, the administrative and services personnel and the students, through the Student Council, participated in the drafting of the document.
Admission period open and 100% online
Furthermore, UCAM is already preparing the 2020/2021 academic year and it has opened its admission process, which is completely adapted so that its future students can carry out the pre-registration online, without having to go to the campus. The University works normally, always in coordination with the health and academic authorities, to finish this academic year as it was foreseen and to prepare the next one so that the students do not lose their time and keep receiving their training in their different degrees.