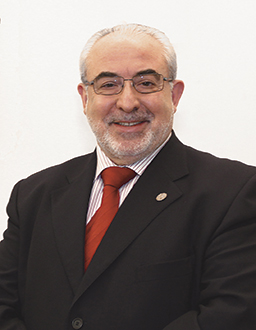 D. José Luis Mendoza Pérez. Presidente de la Fundación Universitaria San Antonio
The "Universidad Católica San Antonio de Murcia" (UCAM) is designed to provide comprehensive education, focused on both the students and on the values of Christian humanism. Under this framework, the university has a strong commitment to sports, not only in the area of teaching but also in research and competition. The objective of UCAM Spanish Sports University is to accomplish an essential task in the current world of sport: the training of professionals in technical work and the management of sports clubs.
In today's current times, where it seems like only short term results matter, the institutions that stand out above the rest are those that are well managed and that have a clear work ethic: an emphasis on taking care of people. We commit to these areas so that our students stand out above the rest when the time comes for them to enter the job market.
This is the essence that we want to transmit from UCAM, and to achieve this we have a faculty that is highly qualified in the world of sports and in teaching. Thanks to them, the students receive a complete training of maximum quality in accordance with an institution that has a clear international vocation.
At UCAM we have been breaking boundaries for many years, and we now want to transmit this energy to the UCAM Spanish Sports University, with a diverse, personalized academic offering with a clear international vocation.