The UCAM meets Italian students
Great success of the University during the Orienta Sicilia Fair held in Sicily
28 October 2014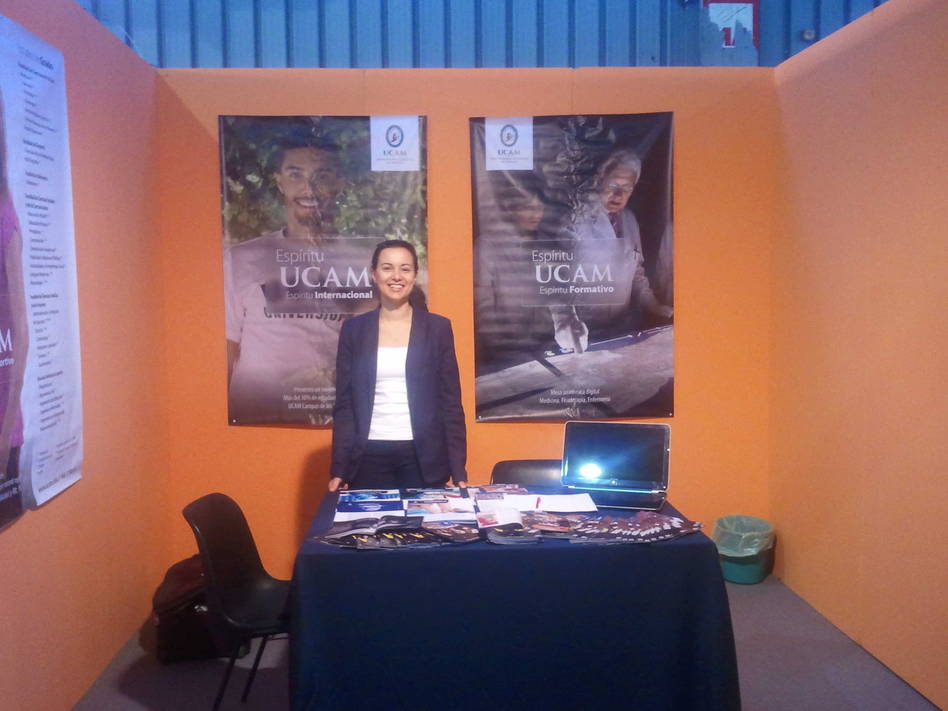 The UCAM has had a great success among Italian students during the twelfth edition of the Orienta Sicilia fair held in Palermo, Sicily from the 21st to the 23rd of October 2014. 
Italian students have shown high interest towards the UCAM and were excited for the activation of innovative courses such as
Criminology
.
The Fair Orienta Sicilia is an event created to guide the High School students in choosing the right university, and it is the largest in South Italy. 
It is a unique opportunity for the students to compare multiple learning realities to choose in an informed way their future school, university and professional path.
In this sense, UCAM has been very careful in informing students who were immediately excited by the new possibilities offered by the University, by the advanced technological level of the laboratories and the advantage of studying in the second most spoken language in the world.
The Degree in Business Administration and Management at the UCAM has the following advantages: