|   | Course |
| --- | --- |
| Mode: | On Campus |
| Language | English |
| Duration | 3 weeks, 60 contact hours |
| Fees | 2.915€ /student |
| Campus | Murcia |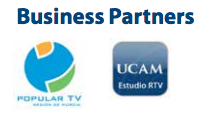 Services provided:
1 Professor/tutor for free Professor/tutor for free
Accommodation (triple or double room upon availability)
Breakfast and lunch (excluded weekends)
Group airport transfer service (Alicante or Murcia San Javier)
Bus ticket  (Murcia city)
Teaching materials
UCAM welcome pack - Murcia city center tour
Objetives
To explore the field of Communication from different perspectives in order to get an holistic view.
To study Communication Basics from Storytelling to Visual Communication from a classical point of view to a contemporary digital perspective.
To analyze Institutional Communication offering a cross cultural context in order to understand nowadays Corporate Communication.
To understand Personnel Communication learning the basis of leadership and talent communication skills, together with Public Speaking abilities.
Schedule
COMMUNICATION BASICS
Week 1:  Storytelling and Visual Communication
Concepts background
Elements of storytelling and visual communication
Storytelling and visual communication as branding concepts
Storytelling and visual communication as communication tools
Professors: Dª Laura Cortés-Selva, International PhD & Marta Pérez-Escolar, PhD student…………………………………………………………………………..(1 ECTS)
Week 2: Digital Skills
1. Managing online identity.
2. Building communities.
3. Monitoring online conversations.
4. Creating institutional content at the internet.
Professors: D. José Manuel Noguera-Vivo, PhD; D. Josep Martínez-Polo, PhD student & D. Pedro Luis Pérez, PhD student………………............................................(1 ECTS)
---
INSTITUTIONAL COMMUNICATION
Week 3: 
Cross-cultural communication
Influence of national culture
Professor: Dª Pilar Barra Hernández, PhD……………………………………...(1 ECTS)
Corporate Communication
What's Corporate Communication?
Internal Communication
External Communication
Case of Study: Fundación Universitaria San Antonio
Professor: D. Pablo López-Guardiola…………………………………………..(1 ECTS)
---
PERSONNEL COMMUNICATION
Week 3:
Talent & Leadership
Leadership
Capacities of a leader
Social abilities and social intelligence
Competences to motivate teams
Professor: Dª Beatriz Peña-Acuña, International PhD…………........................ (1 ECTS)
Media training for Public Speaking
Tailoring the Speech.
The introduction, the conclusion and the body of the speech.
Declamation: "the condiments of a good speech".
The platform, visual aids, microphones, and other intimate enemies.  
Recording student's speeches.
Commenting student's speeches.
Professor: D. Pablo Blesa-Aledo, PhD………………...……………………….(1 ECTS)