Fees
6.500,00 EU
6.500,00 Non-EU
Testimonial
Omar Ghareeb, egyption student BBA
"I search on the internet wich the best universities in the bachelors of business administration and UCAM is actually one of the best universities here in Spain in this course."
Career Opportunities
Set up your own business (entrepreneurs).
Freelance: Auditing of Accounts. Tax consultant, financier, commercial, human resources, administrative assistant. Organizational consultant and information and management systems. Accounting advice.
Private company: Production Department, Human Resources Department, Administration and Finance Department, Accounts and Marketing Department. Emerging fields: Digital Economy, development of logistics, quality, and management of SMEs. Internationalization of companies. International management.
Student Mobility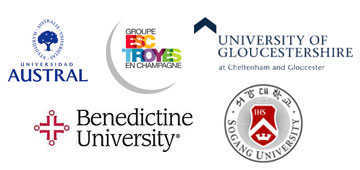 The BBA Degree offers to the student the possibility to continue studying the program in one of our partner universities. The student can select his best choice into a large number of the partner universities in different regions around Europe, North America, South America and Asia.
Student Profile
This official EU Business Degree at the UCAM is aimed at those students seeking a personal and integral training, interested in economic, organizational and social aspects of companies at international level since companies create changes and social progress, willing to lead the next generations.
Students interested in studying the Bachelor Degree in Business Administration and Management should have a special interest in: knowing business principles and concepts, get an optimal analytical capacity to resolve social and economic problems and persuade sociable and capacity for personal relationships and teamwork.
Why UCAM?
UCAM students can count on personalized attention that fits their needs. This is why each student is given a personal tutor and class sizes are deliberately kept small. The variety of the academic programs on offer constantly adapted to the real needs of society and recognized by the European Higher Education Area.
The campus' top class infrastructure, its labs, and studios allied with the practical subjects will get students ready to put the acquired knowledge into action. Students have to complete an internship in a public or private institution where they will receive a taste of their future field of expertise.