Testimonial
Xiangxin Sun, exchange student from Asia
"They have a very good structure for the international students. When I got here we got a really good reception, we got everything we needed"
Career Opportunities
Set up their own business (entrepreneurs).
Freelance: Auditing of Accounts. Tax consultant, financier, commercial, human resources, administrative assistant. Organizational consultant and information and management systems. Accounting advice. Advice and consultancy on other fields: town planning, environment and management of companies. Wealth management.
Private company: Production Department, Human Resources Department, Administration and Finance Department, Accounts and Marketing Department. Emerging fields: Digital Economy, development of logistics, quality, and management of SMEs. Internationalization of companies. International management. Tourism management. Management of construction, services and industrial companies.
National, regional or local public administration and International Organizations.
Teaching: teacher in secondary schools, high schools, vocational training centers or universities.
Research.
Family business
Objectives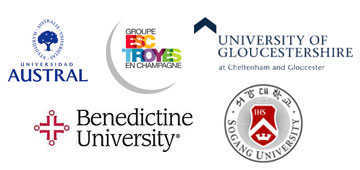 The Bachelor Degree in Business Administration offers to the student the possibility to continue studying the program in one of our partner universities. The student can select his best choice into a large number of the partner universities in different regions around Europe, North America, South America and Asia.
Student Profile
Students interested in studying the Bachelor Degree in Business Administration and Management should have a special interest in:
Expanding their general knowledge and their social and economic environment.
Analytical capacity to resolve social and economic problems.
Knowing business principles and concepts.
Sociable and capacity for personal relationships and teamwork.
Proactive and independent.
An open mind to mobility and acquisition of new experiences.
Serving the community with a high ethical sense in their professional practice.
Improving their oral and written skills in different languages, at least, Spanish and English.
Why UCAM?
The Bachelor Degree in Business Administration at UCAM has:
Official Accredited Program (ANECA)
Personalized attention to students
Reduced number of students per class
Integral education
Practical approach of the subjects
Wide range of career opportunities
Guaranteed work experience on a company on the last year of studies
International Students mobility
New campus and infrastructures
Research projects
International tutorship