Ten good reasons to study in Spain
High quality of education, good rankings, warm weather, low cost of living: there are numerous reasons why Spain is on the top of International students' list for study abroad locations. Here are ten good reasons to study in Spain.
14 March 2018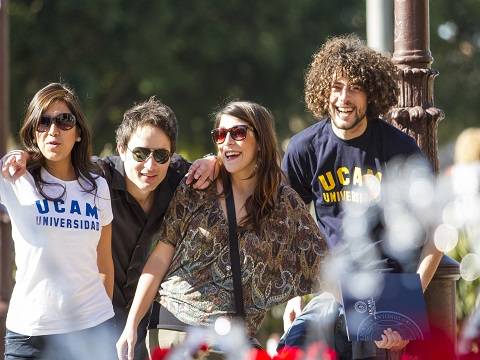 Spanish is the 2nd most spoken language in the world (about 500 million people).
Spain is a doorway to Europe for geographical, political and cultural reasons and  to Latin America for linguistic, cultural and historical reasons.
Among the European countries, Spain receives the 3rd highest number of foreign students per year.
Spanish universities are consistently ranked among the best universities and top ten business schools in the World.
Spanish degrees are recognized in all EU member states, and held in good repute in Latin America and USA.
Spain is the 4th most visited country in the world (2nd in Europe). It offers an extraordinary blend of rich historical heritage, vibrant cultural traditions, a variety of landscape.
There are many programmes available entirely taught in English, so you can choose to study in Spain even if you don't speak Spanish.
Spain is a safe Country with friendly people, a place where International students feel welcomed.
Spain offers a high quality of life at affordable prices.
Situated in southern Europe, Spain is a country with warm weather, with an average of 300 days of sunshine a year.