Jessica Vall, bronze medal at the World Natation Championships
The student in the Bioethics Master of UCAM obtained the third best timing in 200m breaststroke (2.22.76), shared with two other swimmers. She's the third Spanish medal of the competition, first in swimming, and her result becomes national record
11 August 2015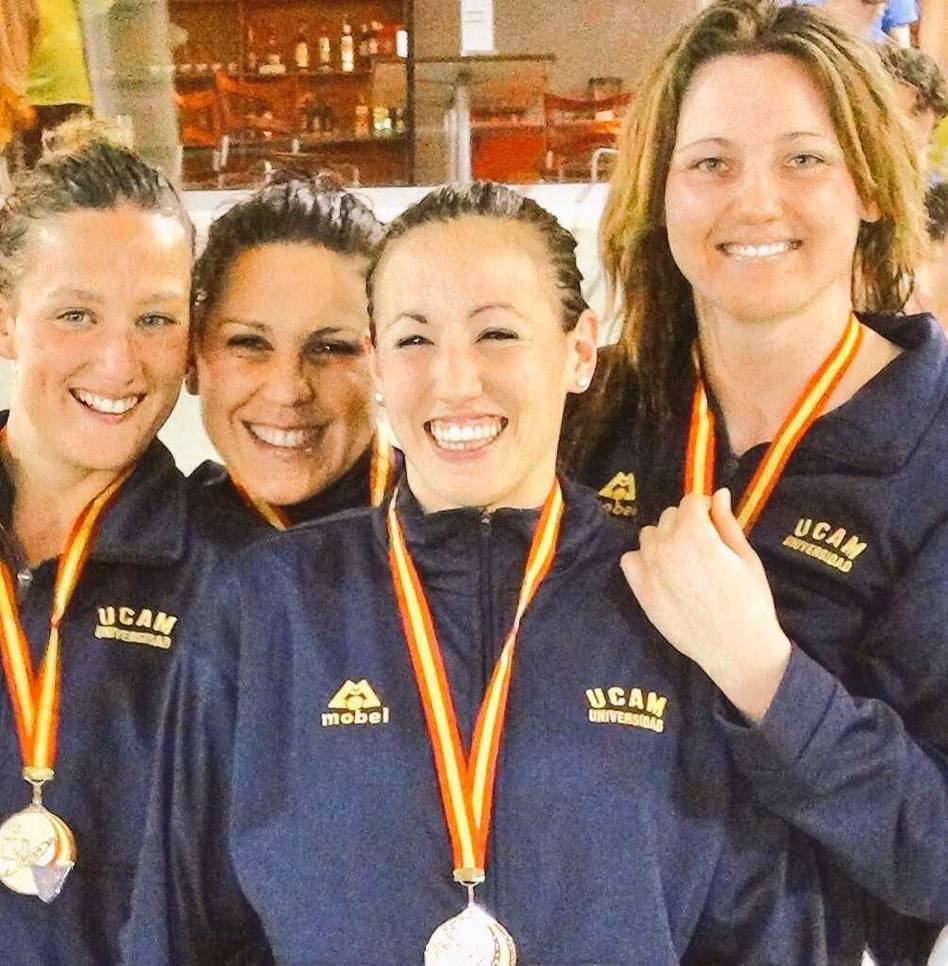 Jessica Vall, student at the Catholic University of Murcia, obtained the bronze medal in the discipline of 200m breaststroke at the World Natation Championships, that ended up on the 9th of August. The swimmer was on the eighth position, 50m behind, but took the third place after an incredible comeback and match the time of the Danish Rikke Moller Pedersen and of the Chinese Shi Jinglin, a historic landmark in the competition. Therefore, she shares the bronze medal with them.
"I can't believe it" said Jessica as she touched the wall, without even knowing yet what she had achieved. Kanaco Watanabe, gold medal, and Micah Lawrence, silver medal, were the only ones capable to outperform her. Moreover, the timing accomplished by Vall, who is studying the Master of Bioethics at UCAM, becomes a Spanish record in 200m breaststroke, previously hold by Marina García since the last Mundial in Barcelona.
Jessica, 26, obtained her second international medal, after her bronze at the European Championship last year. She also was finalist during her first Mundial. Now, she is finally climbing on the podium.