Ceremony at the Embassy of Spain in the Phillippines to promote collaboration in global education with UCAM
A Memorandum of Understanding ceremony to present UCAM´s partner institutions and schools in the Philippines was held at the Spanish Embassy in Makati City.
11 February 2015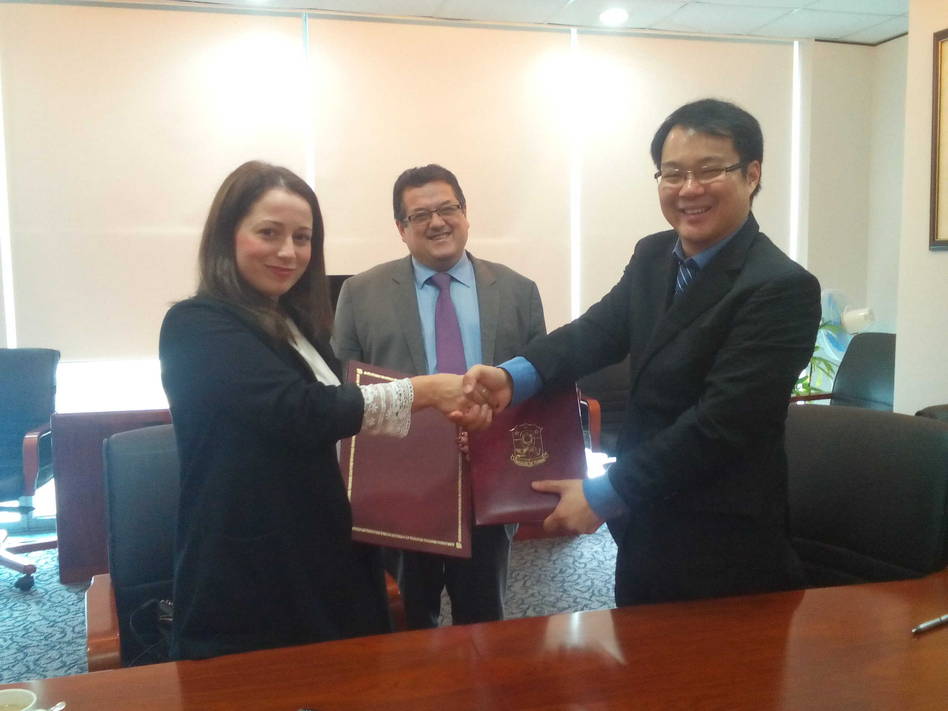 The Embassy of Spain in the Philippines hosted a ceremony to promote global education through collaboration with the Catholic University of San Antonio of Murcia, by presenting the collaborative programs and partnerships between this Spanish university and various institutions and schools in the Philippines. The event included representatives from the Philippine Sports Commission, De La Salle University, University of Santo Tomas, Far Eastern University, San Beda College and Mapua Institute of Technology.
 The ceremony was also attended by His Excellency Luis Antonio Calvo, the Ambassador of Spain, and Mr Jose Fernando Teijiero Zapico, Education Adviser to the Embassy of Spain. This memorable event marked an important stepping stone in helping to strengthen relationships between UCAM and internationally recognized institutions and schools in the Philippines in a strive towards further developing global educational networks and relationships between the two nations.